---
---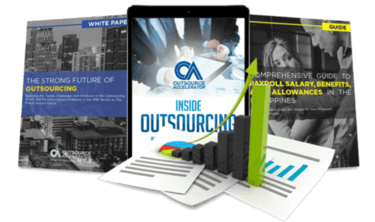 Outsource the right way, the first time
Get up to speed in outsourcing with this all-in-one tool kit
GET YOUR FREE TOOLKIT

PARTNER

PRO
About AS White Global
We've built our business on improving yours.
ASW has been disrupting the remote staffing industry since 2011 through dedicated integrated staffing solutions. With our proven 4-step process we have bridged the gap in finding and managing highly capable talent in our three locations – Vietnam, Malaysia and the Philippines.
Beyond providing our clients a quality workforce, we assure a partnership mentality that complements their onshore team's operations and culture seamlessly. To that extent, our staff are considered a valued extension of our clients onshore team. Our combined experience of over 40+ years in the offshoring industry and our appetite for continual improvement have enabled us to ensure our partners are positioned for long-term success, no matter their industry.
What AS White Global offers its clients
ASW is a premium, multi-location, offshore solutions provider. With sites in Vietnam, Malaysia and the Philippines, we champion a unrivaled talent pool across all industries to provide our clients high performing dedicated offshore teams.
How AS White Global outshines the competition
The pandemic has highlighted the capability and effectiveness within our team amidst the most challenging of circumstances. It also highlighted the company culture and that of our employees resilience. ASW experienced only 4 hours of downtime throughout the lockdown and a 96% client approval rating for how we effectively supported our staff and clients. We attract businesses looking for more than just cost effective labour hire, but long-term successful partnerships that can effectively address their specific pain points – attrition, shortage in people, skills and resources and rising operational costs. We leverage a world class approach in recruitment, HR, IT, facilities and account management to build, integrate and manage their offshore team, so they can focus on core business matters.
AS White Global company structure
ASW is a privately owned corporation in Australia with international entities in each respective country of operation – Vietnam, Malaysia and the Philippines.
Sample highlight service offering of AS White Global
End-to-end premier offshore staffing solutions.
A few metrics about AS White Global
Services offered by AS White Global
AS White Global news, podcast and articles
The Source
Building a successful IT offshore team can be very beneficial for any company. The work…
The Source
Businesses around the world have been looking up to Asia as the home of leading…
Podcast
Derek Gallimore talks with Daniel Breese, general manager for sales and marketing at ASW Global….
The Source
Building a successful IT offshore team can be very beneficial for any company. The work…
AS White Global videos & images