---
---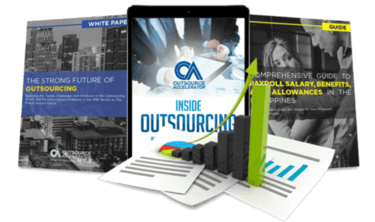 Outsource the right way, the first time
Get up to speed in outsourcing with this all-in-one tool kit
GET YOUR FREE TOOLKIT

PARTNER

PRO
About Acquire BPO
Frustrated with the lack of quality offshoring options, two Australian entrepreneurs set up Acquire BPO in 2005. Because of their focus on quality, they have grown immensely. Today, Acquire BPO operates 12 delivery centers around the world, employing some 7,000 professionals. They are present in the United States, Australia, Philippines and the Dominican Republic.
Acquire BPO is the recipient of the Fastest Growing Company of the Year award in 2016.
They provide contact center solutions, BPO services, 3D animation, and digital marketing.
When it comes to being the customer's point of contact, Acquire BPO takes things very seriously. They provide a superior experience through customer engagement and satisfaction. There is Level 1, Level 2 and Level 3 technical support, which can be accessed through chat or phone. This helps greatly when it comes to customer retention.
They can also be counted on to generate leads and acquire new customers – this is the outbound part of their business. Back-office functions like data entry, human resources, accounting, bookkeeping, payroll, medical / legal transcription, and secretarial work can also be done by them. For digital marketing, they have a team of experts well-versed with Search Engine Optimization, Search Engine Marketing, Pay-Per-Click, and social media.
What Acquire BPO offers its clients
An Australian partner with an Australian culture. Locally based Project and Account Management resources. A proven record of building programs focussing on results with a flexible approach to commercial models.
How Acquire BPO outshines the competition
Aligned to Australian culture. Employer of choice in The Philippines with the ability to scale and grow as your business does. 100% compliant t6hat allows you to focus on your core business.
Acquire BPO company structure
Privately owned by two Australian entrepreneurs with a background in running contact centres. Now the only Australian BPO in the IAOP Top 100
Sample highlight service offering of Acquire BPO
The right people at the right price. Not just any person at the cheapest rate. All commercial models available.