Definition
What is an Amazon Virtual Assistant?
Hiring virtual assistants is always the best idea, especially when you're running a business and you need to delegate the mundane and less important tasks. An Amazon Virtual Assistant handles all the administrative, technical, and customer support services that come with running an Amazon business.
Online shopping has become more popular – now more than ever, and an Amazon Virtual Assistant's role is to make the shopping experience run as smoothly and efficiently as possible.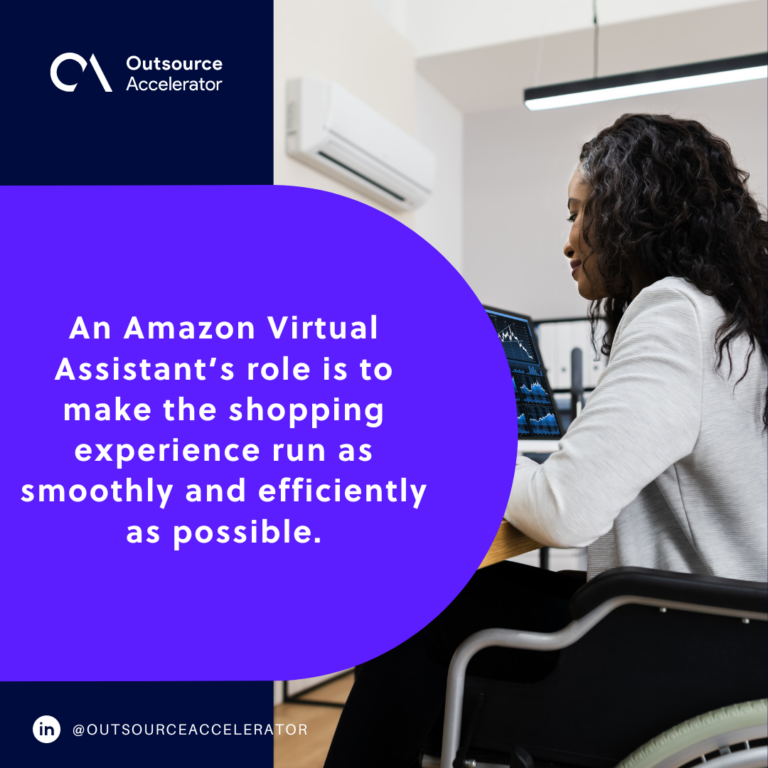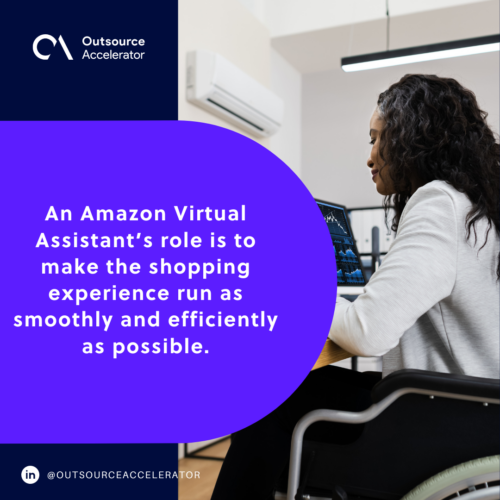 What are the roles of an Amazon Virtual Assistant?
Like other types of virtual assistants, Amazon VAs perform a variety of roles and responsibilities, including the following:
Customer service – like answering questions, dealing with negative feedback, handling complaints;

Marketing-related tasks like setting up online campaigns and social media management;

Order processing and fulfillment tasks.