---
---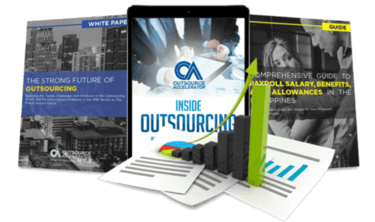 Outsource the right way, the first time
Get up to speed in outsourcing with this all-in-one tool kit
GET YOUR FREE TOOLKIT

PARTNER

PRO
UNVERIFIED
About Virtual Done Well
Support for your Business
We want to give you the same degree of quality service we give to our Australian directors. Ever since successfully establishing the company, we now offer this opportunity to carefully selected 'external' clients. Our focus is on matching the right clients with the right staff to ensure a Win-Win situation and a happy working environment. We are not looking for short term clients or short term staff, but long term mutually rewarding relationships.
Support for local entrepreneurs and professionals
Virtual Done Well is fully owned and managed by Filipino entrepreneurs who have legitimate experience in providing support services to Australian SME's (Small and Medium Enterprises). Profit margins are kept very low to make the services highly price competitive.
Support for Charity
Working with VDW will not only establish a lasting relationship between your business and ours, but you will also be able to help those in need. Part of your monthly payments goes directly to our chosen charities through the help of B1G1.