---
---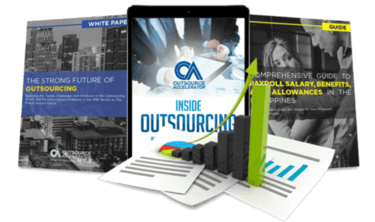 Outsource the right way, the first time
Get up to speed in outsourcing with this all-in-one tool kit
GET YOUR FREE TOOLKIT

PARTNER

PRO
About TeleCenter Solutions
Here at TeleCenter Solutions we strive to provide the best solutions for your project and business needs. Our teams are versed in both creative concept marketing as well as modern technology, allowing your project and business to succeed, and stand apart from the world around it. Our team of experts are equipped with countless hours of experience in business development, marketing, media, web design, mobile app development, social media management, call center and sales support, and technical.
What TeleCenter Solutions offers its clients
Our BPO can offer quality service with our experienced agents and tenured supervisors. Rest assured every account our company handles is closely monitored by our very capable team leaders let us worry about your call center needs so you can focus on the core goal of your company.
How TeleCenter Solutions outshines the competition
Our prices are flexible, we listen to what our clients need and adjust our services and prices depending on what they need so they can save money while still getting a quality service.
TeleCenter Solutions company structure
Our company is owned by an American businesswoman who wants to give quality service at reasonable rates.
Sample highlight service offering of TeleCenter Solutions
We give large discounts for long term clients. We use the best tools for every client to get the best results for their every need.