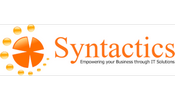 ---
---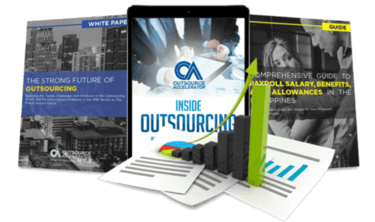 Outsource the right way, the first time
Get up to speed in outsourcing with this all-in-one tool kit
GET YOUR FREE TOOLKIT

PARTNER

PRO
About Syntactics Inc.
Syntactics helps empower small and medium enterprises, major corporations, schools, government offices and companies that seek white labelled services. Syntactics has the Filipino spirit that includes hard work, dedication, commitment, and affordable rates for the clients. Syntactics has been helping their clients by helping them outsource their projects and campaigns for the past 16 years. Syntactics is always part of the planning and designing of the client's vision and helps it grow. In addition to the Philippines, Syntactics has also been helping countries all over the world in places such as Australia, the US, UK, New Zealand and Netherlands.
Services Provided
• Business Application Development: This service helps to simplify the way the business works. Syntactics knows that each client has a unique vision and hence it provides various different packages.
• Dedicated Visual Assistant: This service allows the client to focus on what they know to do best and the rest is taken care of by the visual assistant. This is Convenient, cost effective and dependable.
• Dedicated Developers: This service comes in handy when the client is short on staff, they can hire dedicated staff whether the need is temporary or permanent.
• Online marketing: Helps with all web related marketing
• Web development: Helps create the clients website.