---
---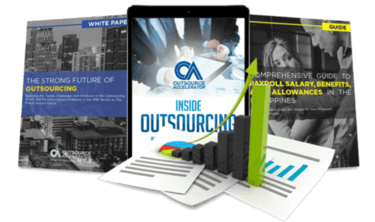 Outsource the right way, the first time
Get up to speed in outsourcing with this all-in-one tool kit
GET YOUR FREE TOOLKIT

PARTNER

PRO
UNVERIFIED
About Supreme Outsourcing
Supreme Outsourcing was founded in 2011 to meet the ever-demanding needs of the entrepreneur looking to grow their business in today's competitive economic climate.
We understand the importance of your time, that is why our virtual assistants executes your non-core activities and free up your time to concentrate on higher value tasks, and this results in better efficiency and higher personal gains for you.
Our company makes utilizing the skills of highly trained workers affordable and easy to manage. Our virtual assistants are based in the Philippines, which ensures your virtual assistant has excellent English skills and accent, and an affinity for American culture.
We create global opportunities for highly skilled workers looking to be challenged, while helping business owners increase productivity and revenues while lowering expenses.
We provide a full range of virtual assistant services; specializing in meeting your particular needs whatever they may be. Your virtual assistant is ready to work immediately, fully equipped to complete any task or project you need.
We also offer project managers who can manage a team of virtual assistants for you. If you have numerous projects going on like most entrepreneurs do that require a vast array of skill sets you will want to have one of our project managers to oversee our team of hand picked experts. This way you can just delegate the project to us and will will manage it from beginning to end utilizing multiple virtual assistants while you focus on other things. We are quickly becoming the leader in virtual assistant services.