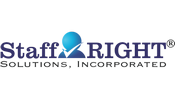 ---
---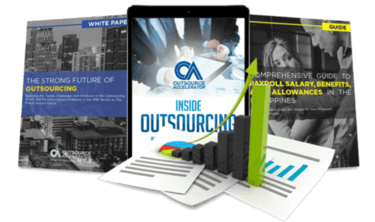 Outsource the right way, the first time
Get up to speed in outsourcing with this all-in-one tool kit
GET YOUR FREE TOOLKIT

PARTNER

PRO
UNVERIFIED
About StaffRIGHT Solutions, Incorporated
"StaffRIGHT was started with a vision to help organizations meet their organizational and human resource development goals. With over 20 years of Global Contact Centre experience, StaffRIGHT offers reliable and affordable HR consultancy and training services to local as well as international businesses.
The main aim of the company is to provide cost-effective alternatives to global businesses by meeting their end-to-end human resource development, hiring, and training requirements. StaffRIGHT doesn't just provide monotonous, pre-packaged solutions, but offer customized, client-based solutions.
With extensive expertise in Business Support, Call Center recruitments, management, and supervisor recruitments, StaffRIGHT follows a strict profiling policy to hire the best on behalf of businesses.
StaffRIGHT is also known for its comprehensive training services such as Leadership Development, Trainer Development, Core Skills Training, and People and Team Development. They help businesses cut the biggest cost element associated with these trainings by eliminating the need for training venues via their detailed e-learning modules.
Their highly-qualified and experienced e-learning developers work in tandem with businesses to develop industry-specific and relevant training modules. These e-learning modules help global businesses make use of low-cost development and save up to 70% on trainings costs. Apart from these, StaffRIGHT also provides consultancy services in areas such as HR policy and process development, competency development and assessment, performance management system development, and position-specific profiling.
"