---
---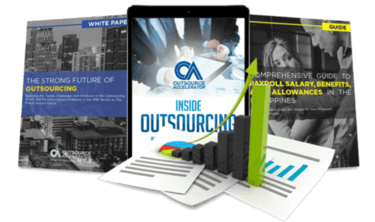 Outsource the right way, the first time
Get up to speed in outsourcing with this all-in-one tool kit
GET YOUR FREE TOOLKIT

PARTNER

PRO
About Six Eleven Global Teleservices
Formed in 2005, Six Eleven Global Teleservices is a pioneer in the BPO industry, proudly considered as one of the first Filipino-owned solution-oriented contact center designed to provide quality services in sales, marketing, and customer support. 
With over 3000 competent employees, all strategically placed within the well-developed techno hubs in the Southern Philippines, Davao City, and General Santos City, we are a BPO company built ready to handle dynamic clients around the globe.
Six Eleven delivers excellent inbound and outbound services and takes pride in the ability to achieve focused scalability, house an elite team of specialists attaining expert management on all scales, and flexible staff to provide tailor-fit operations for your business, without hurting your budget while maximizing efficiency. We make sure your vision is done right.
Six Eleven provides quality service the first time, every time.
What Six Eleven Global Teleservices offers its clients
We offer solutions in a controlled working environment for all industry verticals. We target the needs of our clients to outsource work so they can focus more on developing and improving their core business. Our people embrace and love these challenges, because they understand the value we bring to our clients.
We've help several clients increase their revenue and decrease labor and operations cost without compromising quality and excellence. We are back up with 100+ years of combined management experience with updated executions based on data analytics and trend.
How Six Eleven Global Teleservices outshines the competition
The most important thing when outsourcing projects is to have specific goals and targets to achieve. We believe that we must always be able to reach if not exceed what is expected from us to have a long term win situation with each and every client. Operational Excellence, Stability, Ability to Scale, Innovation, Analytics, Continuous Improvement and Loyalty to our Customers.
Sample highlight service offering of Six Eleven Global Teleservices
"Providing quality service the first time, every time."
Six Eleven Global Teleservices takes pride as a Filipino-owned BPO company that delivers excellent inbound and outbound services ranging from lead generation, customer service, telemarketing, to technical and back-office support.
With almost 15 years of experience and an outstanding growth from 20 to more than 3000 employees today, Six Eleven's progress throughout the years is a testament to the drive and capability to guarantee that client goals are always met, as truly innovative and proven experts in sales, marketing, and customer support.
Backed-up by the ability to scale up the right resources and talents to take on large-scale operations, a loyal client base that has contributed to our growth, and operational excellence on industry management consisting of an elite team of experts and analysts, we still make sure as a progressive industry to continuously improve and innovate the further we go.
Six Eleven Global Teleservices site tour
A few metrics about Six Eleven Global Teleservices
Services offered by Six Eleven Global Teleservices
Six Eleven Global Teleservices news, podcast and articles
The Source
The night shift work is crucial to a business in general, as companies and customers…
Six Eleven Global Teleservices videos & images