---
---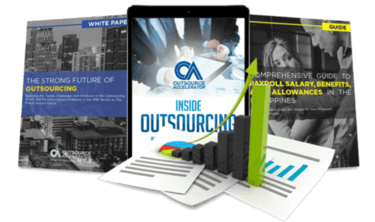 Outsource the right way, the first time
Get up to speed in outsourcing with this all-in-one tool kit
GET YOUR FREE TOOLKIT

PARTNER

PRO
About Outsource2Go
Who We Are: We are a team of home-based freelancers from the U.S and the Philippines who take pride in the quality of service that we provide our clients. We value autonomy in when, how and where we perform our given tasks. We are a pool of skilled talents, many of our team members are parents, students, retirees and even people with disabilities.
We all strive to better ourselves every day to be able to contribute in the betterment of society by being close to our children and family
What Outsource2Go offers its clients
We can guide you from creating a systematic work process or help you improve what you have in place to better your efficiency.
How Outsource2Go outshines the competition
We are a group of passionate individuals who listens to our clients' needs, values knowledge, autonomy, results, compassion and respect.
Outsource2Go company structure
We are a boutique BPO with unlimited capacity of seats as our team members are all home based. Owned and organized in Michigan USA
Sample highlight service offering of Outsource2Go
No annual contract or monthly fee! Pay per use service. We can provide an a la carte service depending on your company's needs.