---
---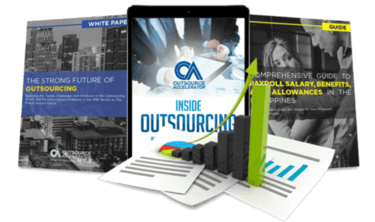 Outsource the right way, the first time
Get up to speed in outsourcing with this all-in-one tool kit
GET YOUR FREE TOOLKIT

PARTNER

PRO
About AsiaTel Outsourcing
Asiatel Outsourcing is a full service outsourcing company that helps international clients set up their offshore teans in Philippines through our company. We help the clients across the domains such as telesales, customer service, IT support, NOC outsourcing, Creative Process Outsourcing and Back office services, We offer solutions in two formats – total outsourcing and managed operations.
What AsiaTel Outsourcing offers its clients
We are different as our focus in on solutions and not just products. Our preposition is that we help "clients set up their offshore team in the Philippines" and we have thus created specialized composite offshore teams for our clients cutting across domains
How AsiaTel Outsourcing outshines the competition
We bring diversity / solutions flexibility and very competitive pricing. Further, we are multicultural boutique team with employees from India, Philippines, South Korea, Nepal, Japan and Indonesia working in our offices across Hong Kong and Philippies. We are geared up for the diversity of services and cultures.
AsiaTel Outsourcing company structure
100% privately owned. We have our corporate office in Hong Kong and subsidiaries in Singapore, Taiwan, Philippines and Indonesia. That makes us a boutique Asian MNC. Our share holders are from different nationalties - Indian, Irish and Kiwi to name the main three promoters.
Sample highlight service offering of AsiaTel Outsourcing
Managed operations services at "300$ per agent plus salary pass". Our managed operations services are best in class and very competitive. The salary pass through gives the client flexibility to chose the qualiy of manpower.