---
---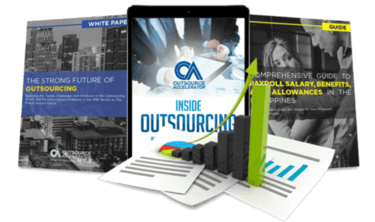 Outsource the right way, the first time
Get up to speed in outsourcing with this all-in-one tool kit
GET YOUR FREE TOOLKIT

PARTNER

PRO
About Hinduja Global Solutions
A global leader in BPO and optimizing the customer experience lifecycle, HGS is helping make its clients more competitive every day. HGS combines technology-powered services in automation, analytics and digital with domain expertise focusing on back-office processing, contact centers and HRO solutions to deliver transformational impact to clients. Part of the multi-billion dollar conglomerate Hinduja Group, HGS takes a true "globally local" approach, with over 44,000 employees in seven countries
What Hinduja Global Solutions offers its clients
Customers want the right answer, fast. HGS seamlessly engages them to drive revenue, balance costs, and deliver the best possible experience, while optimizing customer satisfaction and retention. Our suite of industry-focused solutions delivers an optimized experience in today's digital world. HGS supports your business behind-the-scenes to stay competitive and continuously improve outcomes.
How Hinduja Global Solutions outshines the competition
HGS designs and implements an effortless customer experience using digital channels, analytics, automation and digital marketing. After listening to your challenges, we craft a strategic plan unique to your business. We then walk teams through the transformation process with confidence and clarity before efficiently implementing a custom solution. We're here for the long haul. After partnership launch, we iterate to unlock untapped potential by managing costs or growth through innovation.
Hinduja Global Solutions company structure
HGS is a subsidiary of the Hinduja Group, a multi-billion dollar conglomerate. HGS began in 1993 as Ashok Leyland Information Technology, providing information technology services. In 2000, it merged with Hinduja Finance Corporation to form HGS. 2003 marked a milestone with the acquisition of Customer Contact Center Inc., a call center company in the Philippines. In 2007, it acquired AFFINA LLC, in the US and in 2010, UK-based Careline Services. In 2011, it acquired Canadian-based OLS.
Sample highlight service offering of Hinduja Global Solutions
In today's smart shopper marketplace, it's critical to create brand awareness and educate consumers during the research phase of the journey. At HGS, we have an in-house digital agency equipped with robust solutions designed to attract new buyers into the lead generation pipeline.No matter what product or service you're selling, we have expert sales professionals and licensed agents who are well trained at acquisition as well as cross-selling/up-selling strategies.