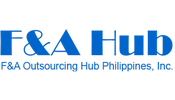 ---
---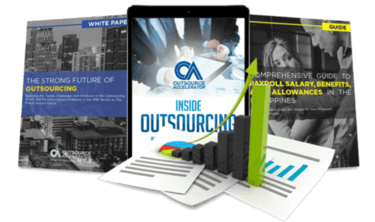 Outsource the right way, the first time
Get up to speed in outsourcing with this all-in-one tool kit
GET YOUR FREE TOOLKIT

PARTNER

PRO
About F & A Outsourcing Hub Philippines, Inc.
In 2007, F & A Outsourcing Hub Philippines, Inc. was incorporated into F & A Hub to meet the financial and accounting needs of domestic and multinational companies. A group of technology management officers, senior management executives, and HR practitioners came together to pitch in their expertise to the country and the industry.
F & A Outsourcing Hub Philippines Inc. has helped F & A Hub to expand its operations from business process outsourcing services to back office processing such as purchasing and administration transactions.
The services offered by F & A Outsourcing Hub Philippines Inc., are:
• Accounts payable
• Accounts receivables
• Bookkeeping
• Expense claims processing
• Reconciliation
• Finance and accounting solution
• Payroll services
• Talent acquisition
The objective of F & A Outsourcing Hub Phillipines Inc. is to be a dependable and value adding partner to its clients and support them so that they can achieve the goals of their businesses.
The services delivered to the clients are cost-effective and there isn't any compromise in quality. The solutions given to the clients are customized and tangible, aligned with the best practices in the industry. The company is focused on improving the business operations and have a well-managed employee retention levels of its clients.