---
---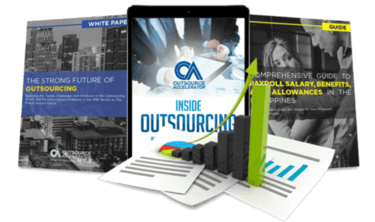 Outsource the right way, the first time
Get up to speed in outsourcing with this all-in-one tool kit
GET YOUR FREE TOOLKIT

PARTNER

PRO
About Eastvantage Business Solutions
Eastvantage is a Euro-Filipino outsourcing firm that specializes in the areas of Customer Care, Business Support, and Software Development & Maintenance. Headquartered in Manila, Philippines, we serve multiple clients in Europe, Australia, and North America.
With a decade of operations, we have over 500 happy employees and we pride ourselves in having crafted a good record in providing a cost-effective, integrated and fully-functional customer relationship management solution, managed by leaders that have a solid understanding of industry best practices.
More than that, we have built a company culture that we could be truly proud of. We place a premium on creating a happy workplace driven by meaningful jobs. Our core values of customer intimacy, transparency, passion, excellence and commitment extends to our colleagues, as well as to our clients.
What Eastvantage Business Solutions offers its clients
Eastvantage has an established reputation in providing leadership and accountability in supporting our customers' operations. We provide a range of flexible outsourcing solutions, from simple hosted office space all the way to managed delivery services. We deliver on:
- Recruitment
- Account management
- Operations support
- HR
- Learning and Development
- Payroll
- Employee retention through our Happiness framework
How Eastvantage Business Solutions outshines the competition
Enabling OPERATIONAL EXCELLENCE in your offshore team in Manila, Philippines. Our key capability lies in a strong, dedicated Operations Support team that optimises your remote staff in the Philippines. From establishing KPIs, performance monitoring, to ensuring continuous improvement, Eastvantage provides you the customised support you need that few BPOs in Manila do. Backed with a Recruitment team that is military-drilled to understand your hiring needs and a solid HR backbone that works to retain the best talent, Eastvantage is in a league of its own in the boutique BPO space and is at your service in making outsourcing a success.
A few metrics about Eastvantage Business Solutions
Services offered by Eastvantage Business Solutions
Eastvantage Business Solutions news, podcast and articles
Podcast
Fred Tshidimba We are talking to Fred Tshidimba of Eastvantage, which is an outsourcing supplier…
Eastvantage Business Solutions videos & images