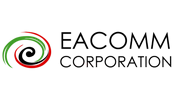 ---
---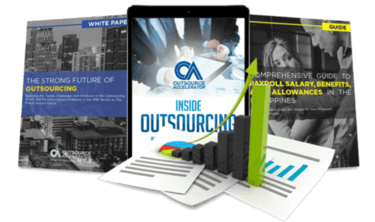 Outsource the right way, the first time
Get up to speed in outsourcing with this all-in-one tool kit
GET YOUR FREE TOOLKIT

PARTNER

PRO
About EACOMM Corporation
Established in the year 2001 in Metro Manila, Philippines, EACOMM is a technology and knowledge services company. EACOMM provides customized and innovative solutions for unique business processes.
By collecting content and providing data, analysis, and creation, EACOMM widens the reach of its traditional IT services. The fields that EACOMM cover based on its extension are:
• Antiquities
• Finance
• Fine arts
• Local business listings
• Mass transit systems
• Photography
• Real estate
EACOMM has clients who are Fortune 500 companies, educational institutions, government agencies fro different countries, non-profit organizations and small and medium scale businesses worldwide.
EACOMM offers its services in the following fields:
• Cloud-based application hosting
• Multimedia development
• Voice over internet protocol
• Web and software development
EACOMM follow the values and principles stated in AGILE MANIFESTO. By conforming to the methodologies of AGILE,
EACOMM provides the clients with the following:
• Real-time communications and involvement
• Value is delivered faster
• Ability to change direction of the project at any given time
To ensure the services provided to the clients are state-of-the-art, EACOMM has partnerships and affiliations with companies such as:
• Google
• Microsoft
• Rackspace Hosting
• IBM Softlayer
• Department of Transportation and Communication, Philippines
• Animation of Council of Philippines, Inc.
• Business Processing Association Philippines
• Elisha Telecom
• Indigo 21 Group, Inc.
• BPO Workers Association of the Philippines