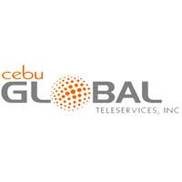 ---
---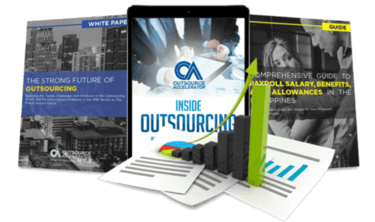 Outsource the right way, the first time
Get up to speed in outsourcing with this all-in-one tool kit
GET YOUR FREE TOOLKIT

PARTNER

PRO
UNVERIFIED
About Cebu Global Teleservices
CEBU GLOBAL TELESERVICES,INC. is a globally competitive sales- and customer-oriented organization that offers a wide array of practical, up-to-the minute solutions to all your outsourcing demands. Through personalized care, and focus on the unique needs of every customer, CGTS is fast distinguishing itself as one of the most-trusted call centers in the U.S., the Philippines and around the world.
We are a premier outsourcing organization stationed both in the Philippines and the United States. Our reputation is rapidly climbing to the top echelons of global call centers, due mainly to our personalized approach to every client's unique requirements.
Certified by the SEC on December 2005, we opened our doors to the first batch of specialists on March 15, 2006. CGTS is currently operating via outbound route, specializing in sales or financial support for education in the United States.
In line with its pursuit for excellence and guided by the light of its mission, CGTS is open to all possibilities for customer and sales service innovation. We are steadily evolving, responding better to the fast-rising industry of Business Process Outsourcing (BPO).
CEBU GLOBAL TELESERVICES,INC. uses the expertise and talent of Filipino agents, combined with efficient operations management and call center technology to bring to our clients a wide array of effective telemarketing and outbound solutions. We give our clients concrete results in the various features of their marketing operations. Through our customized business solutions and services, we work in partnership with each client on a continuous basis, coordinating with our in-house resources to devise, organize and uphold effective and integrated solutions between our technological architecture and operational means, and our clients' specific campaign and systems. We put into mind the necessity of marketing research and planning with the fundamental principles of commercial enterprise.
We deliver a program that is tailored to suit each client providing them with multiple service strategies, analytical reports, networking connection and security, integrated with high-level training modules for call agents and staff.
Equipped with advanced web-based tools and modern communications planning, matched with Filipino hospitality, industry and talent, Cebu Global capitalizes on sophisticated technology to perfect the delivery of customer care and satisfaction and building a lasting relationship with each customer.