---
---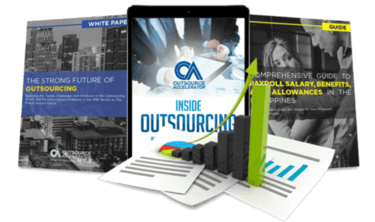 Outsource the right way, the first time
Get up to speed in outsourcing with this all-in-one tool kit
GET YOUR FREE TOOLKIT

PARTNER

PRO
About BruntWork
Build Your Dedicated Team In The Philippine with BruntWork.
Whether you're an established enterprise or a growing startup, we can help you scale up your admin, sales, support, finance, payroll or web development functions with low-cost, high-output talent hand-picked by us and individually selected for you.
We specialise in setting up distributed workforces for companies of all sizes, including virtual assistants, customer support & sales. We are able to source the best talent, no matter the location. Our recruitment process is not limited to one single geographic location. We can scale client's up or down – fast. In 2020 we set up Harris Farm with an OutSourced team of almost 50 staff in just over 14 days.
We ensure staff have fast internet, computer system to specification and redundancy infrastructure if their role requires (i.e. back-up internet provider).
What BruntWork offers its clients
The new generation BruntWork employee is not trained to the standards of a mere outsourced operation but to think, speak and sound like one of your local team.
How BruntWork outshines the competition
Powerfully trained by gifted entrepreneurs with over a decade of experience in running remote teams out of the Philippines, our staff are expected to deliver massive output and perfect English at 50%-70% less cost of their Australian counterparts. The result? Staff that are capable of transforming your output and bottom line in equal measure. A 30% unemployment rate in Manila keeps them working at a level you just don't find in Australia or the USA.
BruntWork company structure
The co-founders of BruntWork.co have deep experience in hiring, training and deploying remote teams in the Philippines. We are based in Manila and handle a high volume of inbound and outbound telephone, emails, live chat, web and mobile app development and data analytics.
Sample highlight service offering of BruntWork
Fully managed solutions with hourly rate quotes from $4 - $8/hr USD. No setup fees, No recruitment fees. Scale up or down as required.