---
---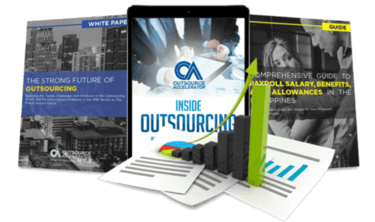 Outsource the right way, the first time
Get up to speed in outsourcing with this all-in-one tool kit
GET YOUR FREE TOOLKIT

PARTNER

PRO
UNVERIFIED
About AVANTI People Partnership
AVANTI People Partnership International Inc. was established more than 20 years ago with the aim of promoting search for cross-cultural executives in the ASIA-Australia region. Today, with its extensive global reach, it is recognized among the leading search and recruitment companies in the Philippines.
An NPA Worldwide Recruitment Network member, AVANTI has 500 employees working in six different continents of the world.
The founder and president of AVANTI People Partnership, Nerissa Reyes has worked in the international recruitment market for nearly 20 years. She has lived in Sydney, Jakarta and Manila and has significant experience having worked in different countries of the world. Her partner, Sarah Reyes, is settled in Sydney and manages all activities related to business development in Australia. She has used her experience to establish businesses in Education and Training, Business Process Outsourcing and Global Recruitment.
AVANTI is an organization that works towards providing tailor-made workplace solutions to its clients, matching candidate-client culture and applying global standards for uplifting the regional recruitment industry. It specializes in HR, IT, Sales and Marketing and Banking and Finance across various industries. It also covers other important roles in start-up companies. AVANTI assists multinational firms in their search for skilled Filipino professionals who can handle foreign engagement.