---
---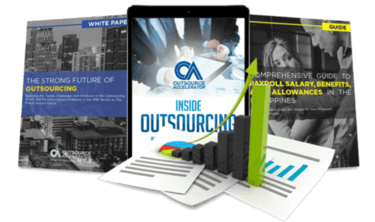 Outsource the right way, the first time
Get up to speed in outsourcing with this all-in-one tool kit
GET YOUR FREE TOOLKIT

PARTNER

PRO
UNVERIFIED
About 2nd Office
2nd Office is your eCommerce outsourcing partner in growing your online business. We are a highly-specialized, Philippine based company that offers a variety of solutions in supporting eCommerce front and back office operations, startups, tech companies, accounting firms, marketing agencies, web development and design companies.
What 2nd Office offers its clients
We offer a variety of solutions primarily focused in supporting e-commerce front and back office operations as well as technology solutions and services, quality engineering and assurance, data engineering and analytics, cloud infrastructure support and security and process engineering services.
How 2nd Office outshines the competition
With over 6 years of history and 80+ clients in a range of industries all over the world, 2nd Office is well positioned to meet the requirements of the business operation needs whether it is Not only is 2nd Office capable in meeting your back office needs, we have recently begun offering our technology services to have 360 degree coverage on your business needs.
2nd Office company structure
We are a multinational corporation with offices in India, Ireland, Philippines, and the United States.
Sample highlight service offering of 2nd Office
Dedicated resource services with premium tools using our software partner, Zendesk. We will waive service fees to all clients who will be joining us using Outsource Accelerator.