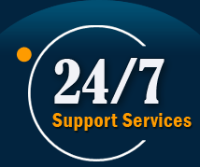 ---
---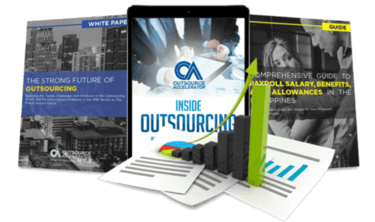 Outsource the right way, the first time
Get up to speed in outsourcing with this all-in-one tool kit
GET YOUR FREE TOOLKIT

PARTNER

PRO
About 247 CSR
24/7 is a Business Process Outsourcing and an Inbound and Outbound Call Center provider in the Philippines. Combining unrivalled expertise and capabilities across industries and business functions, we bring fresh and new approaches to strategies and operational performance of business operations by delivering the right BPO and customer management solutions that span the entire customer life cycle supporting businesses to stay competitive in today's online market place.
What 247 CSR offers its clients
We use our business-process knowledge and resources to create and implement solutions with and for our business customers worldwide.We offer a customer service solution that gives you access to specially trained and managed group of 300+ agents managed by American professionals with high quality standards & powered by the most up-to-date industry leading technology.
How 247 CSR outshines the competition
Our Company's services ensure a fast and reliable response and support to every needs and demands of the global BPO market place. Our objective is to help hundreds of companies increase profitability across the globe by providing the best services that will improve their operations efficiently, building an excellent total customer experience and optimizing value through our process innovation.
247 CSR company structure
24/7 Support Services is the creation of Founder Anthony Kuhn, a former Chicago based entrepreneur who has over 15 years business experience and success. The company was established in 2005 in Batangas City, Philippines & since has proven experience in providing best-in-class outsourced solutions to SMEs specializing in various industries in global & domestic market.
Sample highlight service offering of 247 CSR
We have a program where for $247 a month we handle your 247 phones, emails, live chats bundled together OR $347 a month we handle your 347 phones, emails, live chats bundled together on a 24/7 basis. Contact us to know more promos.
A few metrics about 247 CSR
Services offered by 247 CSR
This BPO doesn't have any services yet.
This BPO doesn't have any services yet.
247 CSR news, podcast and articles
Podcast
Anthony Kuhn I am joined by Anthony Kuhn of 247CSR. We had a really good…
247 CSR videos & images
This BPO doesn't have any images yet.