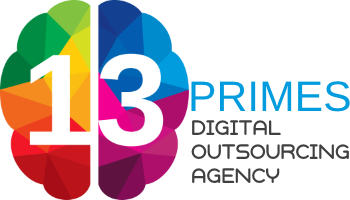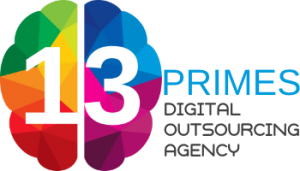 ---
---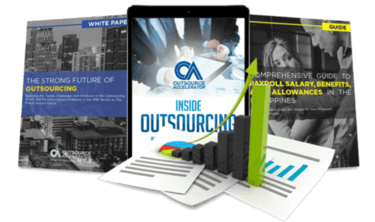 Outsource the right way, the first time
Get up to speed in outsourcing with this all-in-one tool kit
GET YOUR FREE TOOLKIT

PARTNER

PRO
UNVERIFIED
About 13 PRIMES Digital Outsourcing
It is the mission of 13 PRIMES Digital Outsourcing to provide clients with top quality contact center services 24 hours-a-day. We offer offshore outsourcing, focusing on providing our clients with the greatest chance of communicating with their end customers. We do B2B and B2C services including both inbound and outbound calls. We have a dedicated and well trained group of specialists who are able to consistently provide excellent services delivered in a timely and cost-effective manner.
Now more than ever, businesses face the pressures of shrinking budgets and increasing demands. With competition rising, businesses add more money and importance on marketing efforts to keep things afloat and they also need to focus on what will keep the customer satisfied. 13 PRIMES Digital Outsourcing can help you balance all these demands. Our solutions and effective contact center strategies are to ensure that business runs smoothly and effectively, and at a low cost to you.
The Company
13 PRIMES Digital Outsourcing possesses a highly respected group of telemarketing and customer relations specialists who have a total of more than 35 years of combined experience with this industry. We are experts at what we do and will hire only the best agents after a demanding recruitment process. Our operation system is divided according to different professions, so that every applicant is thoroughly scrutinized before sending at your end further ensuring that they are fully qualified and capable of meeting all your goals. Agents carry themselves in a friendly and professional matter projecting only the best image to your clients.
Every department has experts of different field. This helps us in short listing of the quality candidates. The candidates are not only checked upon the academics ground but also on their personality traits.
Hence we can join hands for foremost results.
The company is physically located in Ormoc City, Leyte, Philippines. The facilities include office spaces and a phone center.
The Services
13 PRIMES Digital Outsourcing offers a wide range of contact center service including but not limited to both inbound and outbound calls. The most common needs that we can fulfill are:
Inbound Call Center
• Customer support services
• Order taking services
• Information support services
• Delivery of information and status support
• Technical support services
• Research and survey support
Outbound Call Center
• Telemarketing services
• Appointment setting
• Customer satisfaction survey
• Generate sales leads
Digital Marketing
• Search Engine Optimization
• Search Engine Marketing
• Social Media Marketing
Experience
Outbound – Lead Generation and Survey, Inbound – Customer Support, Inbound – Technical Support, Others