Serviced Accommodation Virtual Assistant
Definition
What is a serviced accommodation virtual assistant?
Virtual assistants are the jack of all trades, and they can perform almost anything assigned to them. However, it still depends on the sector. Bookkeeping VAs, medical VAs, and legal VAs require more background or expertise in the subject, while the more general VAs are hired for other purposes like data entry, journalism, writing, or personal assistance.
Services accommodation virtual assistants work for the hospitality sector and are responsible for: covering guest liaison, setting up and managing the company's social media research, and helping with other tasks as required.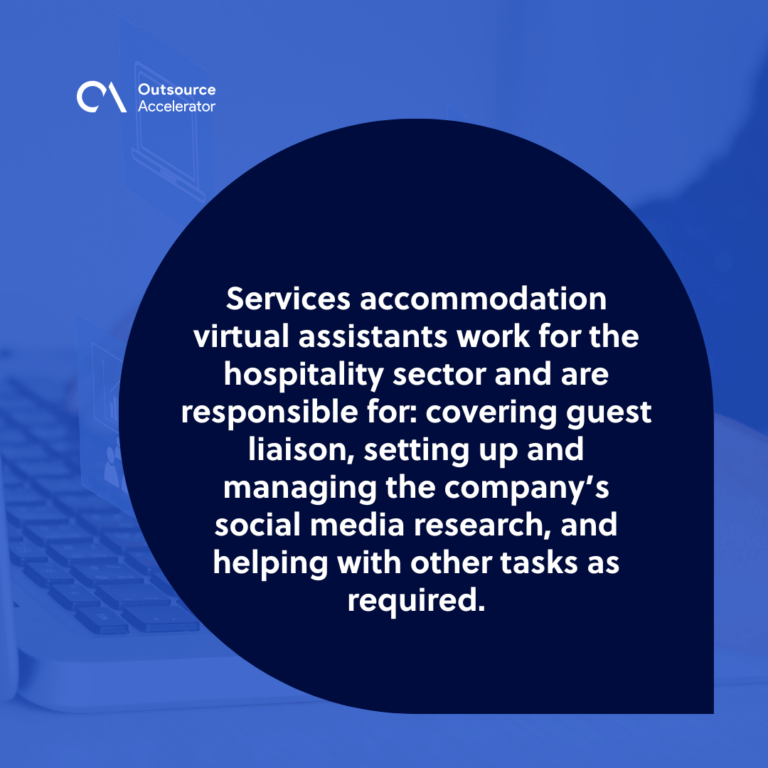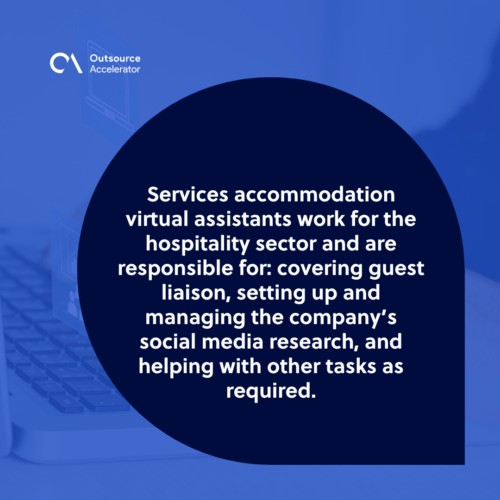 Skills needed to be a serviced accommodation virtual assistant
Here are the skills and traits needed to be a serviced accommodation virtual assistant:
English proficiency

Excellent communication skills

Microsoft Office proficiency

Time management and organizational skills

Digital marketing skills

Content/copywriting

Customer service skills