Definition
What is an abandoned call?
An abandoned call is a sort of terminated communication to a call center before a dialogue can occur.
When incoming calls are dropped, it's usually because the caller is irritated with the length of time they've been on hold.
When an outbound call is abandoned, it is usually because the automated dialer or automatic call distributor (ACD) disconnects the market when a live contact is made, but no agent is available to receive the call. Abandoned outbound calls can be solved with a predictive dialer.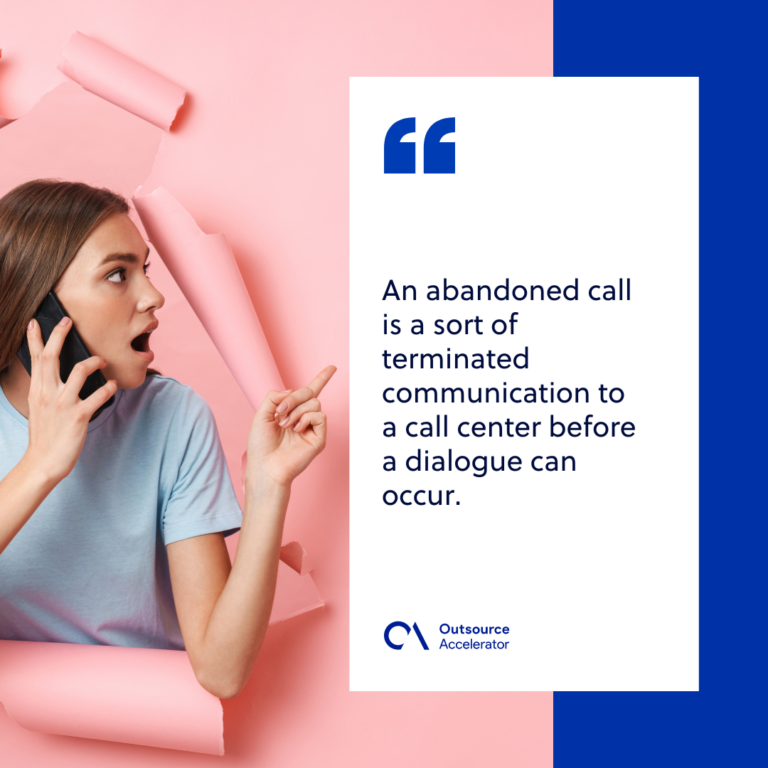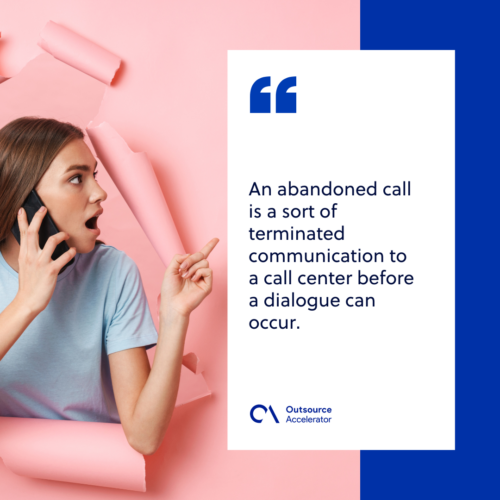 Common reasons for abandoned calls
Abandoned calls are inevitable in a call center. They happen whether we want them to or not. Among the common reasons for abandoned calls are:
The caller could not contact the agents in the line or on the

IVR

.

The caller hung up before leaving voicemail after being routed to voicemail from the waiting queue without being directed to an agent (through voicemail IVR option).

The caller hung up in the

Welcome Greeting

or the After Hours IVR after calling outside business hours. 

Poor performance caused by a small number of employees who are inadequate to provide quality service.