---
---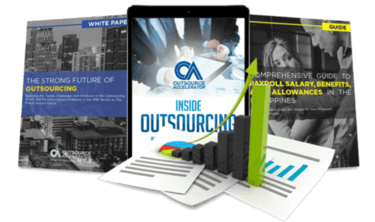 Outsource the right way, the first time
Get up to speed in outsourcing with this all-in-one tool kit
GET YOUR FREE TOOLKIT

PARTNER

PRO
About Trailblazer Innovation
Trailblazer helps businesses grow sales with expert lead generation and content writing services. Their Trailblazers have helped over 300 companies across 4 continents optimise their inbound & outbound marketing, reach new audiences and consistently engage with users to scale and accelerate sales. Their copywriters and lead gen specialists are all native English speakers with expert knowledge in specific fields, and are overseen by European project managers who interact directly with clients.
The company produces any type of content, including blogs, website content, PRs, articles, newsletters, social media posts, reports, business documents and e-books. They also help identify target keywords, manage social media accounts, and develop content strategies. Their lead gen services include database creation and cleanup, lead qualification and nurturing, and sales closing, if desired.
What Trailblazer Innovation offers its clients
Our audience-tailored, high-quality content is miles ahead of the competition - just request a free sample to see how our experts can help elevate your brand voice and successfully nurture new leads to the point of conversion.
How Trailblazer Innovation outshines the competition
Content writing and lead generation services typically focus on quantity over quality. At Trailblazer, we know that quality is everything. We take the time to understand your brand, target audience, and business objectives to deliver only the highest quality leads, and our copywriters never produce dull, lifeless content that could be found anywhere else on the internet.
Trailblazer Innovation company structure
We are a boutique BPO, founded by a group of European and American entrepreneurs who saw the need for high-quality, on-demand content writing services and affordable solutions for companies to expand their customer acquisition strategies.
Sample highlight service offering of Trailblazer Innovation
Expert copywriter for $499 per month or dedicated lead generation specialist for $599 per month, plus 20% off the first month for new clients.