---
---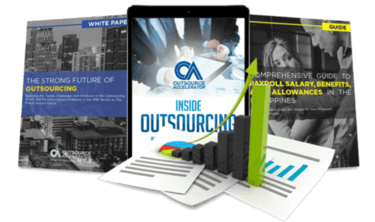 Outsource the right way, the first time
Get up to speed in outsourcing with this all-in-one tool kit
GET YOUR FREE TOOLKIT

PARTNER

PRO
UNVERIFIED
About TELUS International Philippines, Inc.
TELUS International Philippines Inc. is a leading provider of business process outsourcing solutions in the Philippine Archipelago. The company started as a small local company in 2001 with only fifty employees in its roster. It was renamed TELUS International Philippines in 2007, present in over five locations across the country, and having over 12,000 employees in its roster. The company has offices in Quezon City, Pasig City, Makati City and two operation centers in Taguig City. TELUS International Philippines is the Philippine wing of TELUS International, the parent organization; with over 25000 employees spread all over the world.
A major player in the business process outsourcing industry, TELUS International provides a plethora of services to its clients all across the globe. Its services include inbound and outbound call center solutions, telemarketing solutions, customer relationship management solutions and services, technical support for services as well as IT firms and back-office support. The company serves some of the leading organizations in the world in telecommunications; the rising video game industry; financial service industry, including those of credit cards processing, insurance brokerage, stock brokerage and banking; retail services, chains and e-commerce stores; healthcare providers and the travel and leisure industry.