---
---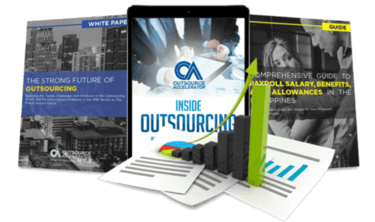 Outsource the right way, the first time
Get up to speed in outsourcing with this all-in-one tool kit
GET YOUR FREE TOOLKIT

PARTNER

PRO
About Rubix Cube BPO
Our company Rubix Cube BPO has almost 150 agents and as of this moment, 20 are available. We are a team of ESL tutors, researchers, data entry specialists, sales closer, appointment setters, customer service representatives, and the like. Customer Service is all we do. It is not an "add-on" service. We are professionals and dedicate all our resources to providing excellent customer service that produces an excellent return on investment for our clients.
What Rubix Cube BPO offers its clients
Here at Rubix Cube BPO Services, we try to offer unique built-to-suit solutions and custom design and construction for our amazing array of global clientele, creating world-class facilities for your customer service needs. I am very confident that my team members are able to handle tasks that would bring excellent results to your company.
How Rubix Cube BPO outshines the competition
We are the exact definition of Quality and Excellence. Quality is what we do and Excellence is our basic standard.
Rubix Cube BPO company structure
Rubix Cube BPO Services was created by the Founders of the Rubix group of companies, in order to fill the gap in the service market for a world-class call center and ESL operation at competitive rates and prices.
Sample highlight service offering of Rubix Cube BPO
$4,999.00 (Starting Package Rate)
10 agents for $7,999.00