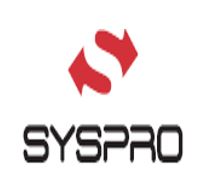 ---
---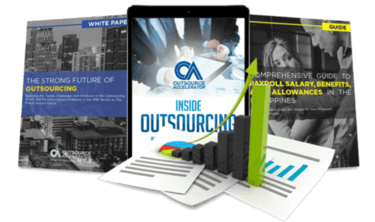 Outsource the right way, the first time
Get up to speed in outsourcing with this all-in-one tool kit
GET YOUR FREE TOOLKIT

PARTNER

PRO
UNVERIFIED
About Syspro BPO Inc.
Syspro BPO Inc. is one of the subsidiaries of Royal Cargo Inc. It mainly focuses on business process outsourcing activities. It is a BPO provider offering specialized, high quality and cost efficient process solutions promptly, effectively and professionally at all times. It focuses on providing customized end to end solutions based on the client's requirements. It offers process solutions to various local and global customers in different industries such as back-office logistics (including supply chain services), non-logistics services and call center services. It also provides services through various modes of communication such as phone, email, chat, web and other digital means. Syspro strives to be the most effective and efficient partner of their clients in improving their processes, overcoming challenges and meeting their target end result as if it is their own. Syspro also has a large pool of competent talents tailored fit to client's needs.
For the parent company, Royal Cargo is known as one of the pioneers in the field of providing logistic services around the world. They are equipped with highly trained experts who provide the best possible services to their clients.
Royal Cargo's foundation can be dated back to 1978. Its origin is an amalgamation of German, French and Filipino roots. It has over 30 years of experience in this field. Within this time period, the company has tremendously upgraded its IT and services with manpower of 1200 personnel.
The company aims to become world-class total logistics provider and wishes to offer specialized, cost efficient and high quality logistics solutions.
It is a pioneer in clinical trial depot service which deals with handling and transportation of pharmaceutical drugs and equipment. It also provides brokerage facility to its customers which involves pre-import verification or certification, as well as licenses for customs-bonded warehouse.
Besides this, it is also known for providing logistics in Domestic and International Freight Forwarding, Projects and Heavy lift, BPO, Shipping Agencies, Liquid Transportation and Trucking services.
Its offices can be sited at different locations in the world including UK, USA, Germany, Singapore, Vietnam, Hong Kong, Cambodia, Guam, China, and Palau.
What Syspro BPO Inc. offers its clients
Our expertise are on the following: Logistics Back Office Support Documentation Services (Management of Purchase Order, Billings & Invoices, Data Encoding, among others) Accounting Services (AR & AP Reconciliation, General Accounting Services) Booking and Order- taking Services Online Helpdesk and Chat support. Cargowise 1 Support Services
How Syspro BPO Inc. outshines the competition
Our value proposition ] Cost reduction ] Operational efficiency ] Ability to scale up ] High quality logistics solution ] Continuous Improvement ] Pool of experienced staff
Syspro BPO Inc. company structure
Syspro BPO Inc is a subsidiary of Royal Cargo Inc. which is considered as one of the top logistics providers in the Philippines with branches in 10 different countries. Thus, we are backed by a company with credible standing.
Sample highlight service offering of Syspro BPO Inc.
Branded BPO Service = Syspro BPO Inc