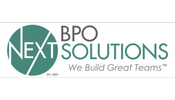 ---
---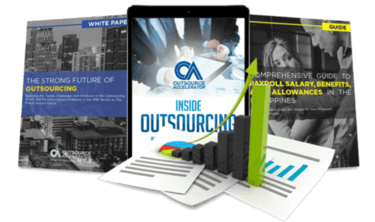 Outsource the right way, the first time
Get up to speed in outsourcing with this all-in-one tool kit
GET YOUR FREE TOOLKIT

PARTNER

PRO
About Next BPO Solutions, Inc.
Next BPO Solutions, Inc. "The service delivery center and fulfillment arm of Next BPO Solutions, Inc. is known as Outsourcing Services Delivery Center (OSDC). It operates from Davao City, Philippines. It has a group of specialists that help clients to get exactly what they want, customized as per their need. OSDC provides services seven days and twenty-four hours making themselves easily accessible to clients. They provide a virtual team of staff members who support you while you can sleep in peace. All their round the clock services are provided at a very affordable cost to the clients. By outsourcing the services, the client can curtail their infrastructural expenses.
Services Offered
They not only help with outsourcing services but have the added advantage of providing customized outsourcing solutions that cater to their clients' needs. They provide customized IT support, customized web development outsourcing, customized graphic design outsourcing, back-office support, and customer support.
The USP of all these services provided by Outsourcing Services Delivery Center is that they are customized to suit the needs of the client. The client gets a clear picture of the quality of work that they can expect from this company. By helping their client grow their business, they also help themselves to grow.
What Next BPO Solutions, Inc. offers its clients
Next BPO Solutions provides Dedicated Staff Outsourcing (or Staff Augmentation) services. We put together the team that you need based on your required skill sets and deliverables. We hire the resources as our own employees but assigned to you as your dedicated staff. We provide your resources with the equipment they need and they work in our facilities. We handle their payroll, benefits and administration as well as help manage your projects.
How Next BPO Solutions, Inc. outshines the competition
While most companies won't allow it, we let you hire your resources directly after two years. This allows you to create a long-term plan for your outsourcing initiatives and include conversion of the team into your company. We have already perfected the conversion process and have already successfully converted more than 100 employees to our clients over the past 10 years,
Next BPO Solutions, Inc. company structure
Next BPO Solutions was incorporated in Davao City, Philippines on July 9, 2009. We became a member of the Carolina Wholesale Group (North Carolina, USA) in 2017. We operate 24/7, working on 3 different shifts to cover multiple time zones. Our clients come from New Zealand, Australia, Asia, Europe, Middle East, USA and Canada. Our project teams are supported by highly qualified project managers/coordinators and support staff.
Sample highlight service offering of Next BPO Solutions, Inc.
Dedicated Staff Outsourcing for:
1. Technical Services - Web Development, Applications Development, Network Management, IT Help Desk
2. Non-Technical Services - Customer Support (Contact Center, Social Media), Logistics, Medical Billing, Back-Office
3. Specialized Services - support for SAP, a widely used Enterprise Resource Planning (ERP) software for Global corporations.
A few metrics about Next BPO Solutions, Inc.
Services offered by Next BPO Solutions, Inc.
Next BPO Solutions, Inc. news, podcast and articles
This BPO doesn't have any news, podcast or articles yet.
This BPO doesn't have any news, podcast or articles yet.
Next BPO Solutions, Inc. videos & images