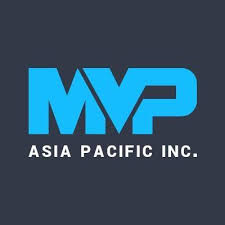 ---
---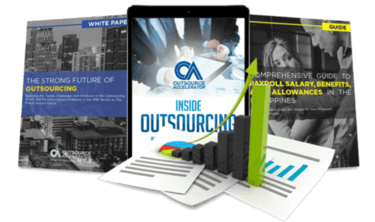 Outsource the right way, the first time
Get up to speed in outsourcing with this all-in-one tool kit
GET YOUR FREE TOOLKIT

PARTNER

PRO
About MVP Asia Pacific
MVP Asia Pacific Inc. is a leading outsourcing company that provides dedicated remote staff and offshore staffing services for businesses of various sizes.  MVP Asia Pacific Inc. connects small and medium-sized enterprises (SME) with offshore professionals for the purpose of reducing overhead costs and increasing scalability.
What MVP Asia Pacific offers its clients
Web Development,
Software Development,
Graphic Design,
Mobile App Development,
Game Development,
Accounting,
Architecture / Drafting,
Customer Care
How MVP Asia Pacific outshines the competition
- MVP actively headhunts top-tier talent and engages with leading recruitment agencies and universities to ensure all clients have access to the best possible MVPs.
- We utilize a strict, comprehensive selection of exams in both written and oral form. We also conduct panel interviews to ensure only the highest level candidates are offered.
- Each new staff member undergoes an extensive onboarding process which is designed to improve their effectiveness and employee engagement levels. Not to mention, MVPs are only paired with an organisation when they fit the criteria outlined by you.
MVP Asia Pacific company structure
We aim to be a bridge between highly skilled offshore professionals and small, medium and large-sized enterprises. Our team of MVPs work hard to scale your business quickly and with ease. You can trust you are in good hands with MVP Asia Pacific.
Our employees seamlessly integrate with your business and become an extension of your local team. You have direct access to your staff via phone, email & video conference. You define the guidelines by which they work and the system/process they will follow.
We panel assess, test and verify the compatibility before any placement with a client. We handle all employment paperwork, provide up-to-date, world-class equipment and facilities. We also provide ongoing HR support and ensure staff happiness and morale for your peace of mind.
A few metrics about MVP Asia Pacific
Services offered by MVP Asia Pacific
MVP Asia Pacific news, podcast and articles
Podcast
About MVP Asia Pacific Derek Gallimore talks with Clint Luna, CEO and co-founder, and Chad…
Podcast
About MVP Asia Pacific Derek Gallimore talks with Clint Luna, CEO and co-founder, and Chad…
MVP Asia Pacific videos & images
This BPO doesn't have any images yet.