---
---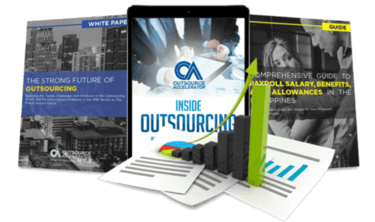 Outsource the right way, the first time
Get up to speed in outsourcing with this all-in-one tool kit
GET YOUR FREE TOOLKIT

PARTNER

PRO
UNVERIFIED
About Future Perfect (FP) Philippines Inc.
"Headquartered in the Philippines, Buplas by Future Perfect has been working with multinationals and customer care centers to improve the quality of customer service and other KPIs by working on communication and language skills for over 10 years. Their expertise lies in assessment, training and coaching to enhance business performance of their clients. Customized service, wide range of assessment tools, their service from recruitment to operations, training, providing linguistic experts, and their research on workplace communication, etc are some of the points that they claim are their USPs.
Their mission is to develop language and communication skills, which according to them provide the key to great service delivery. They have partnered with Hong Kong Polytechnic University's Research Centre for Professional Communication in English for their internal product development. QUARTO (Quality Analysis for Recruitment Training and Coaching) is Bluplas' own data and analytics system. They partnered with Core Enabler Business Process Solutions Inc. to enable QUARTO to any applicant tracking system that the client may choose. These are some of the steps they've taken to distinguish themselves from others.
The service provided by them broadly include: recruitment, training, operations and QUARTO analytics (which is used to make the process of tracking and analyzing performance easy).
This is why several Fortune 500 companies are their clients and the list is only growing.
"