---
---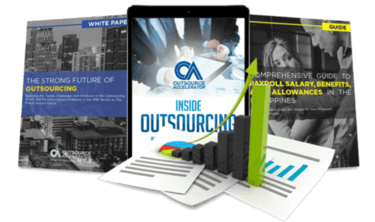 Outsource the right way, the first time
Get up to speed in outsourcing with this all-in-one tool kit
GET YOUR FREE TOOLKIT

PARTNER

PRO
UNVERIFIED
About Frontline Accounting
Frontline is a multi-awarded Offshore Accounting Business Model that has been duplicated in many other firms in Australia, UK and the US.
We have been awarded the Most Innovative Firm in 2013, as well as one of the Fastest Growing Startups of 2016 and 2017. We have also been recognised for the Best in Community Service and Best Place to Work at in 2015.
Staff are the number one priority at Frontline. And those just aren't words. The owner set up a staff welfare fund where Frontline, clients, and staff donate regular amounts each month to take care of staff when they have serious emergencies.
Each year the company puts on an Epic Christmas party for the staff and their families. Clients travel from Australia and the UK to attend too. There is also a team trip each year. Make sure you check out the videos of last year's Team trip and Christmas party.
Dozens of staff have had the chance to travel to Australia and the UK for training. The travel experience helps them learn more about other countries and cultures – and they get to experience the cold weather too!