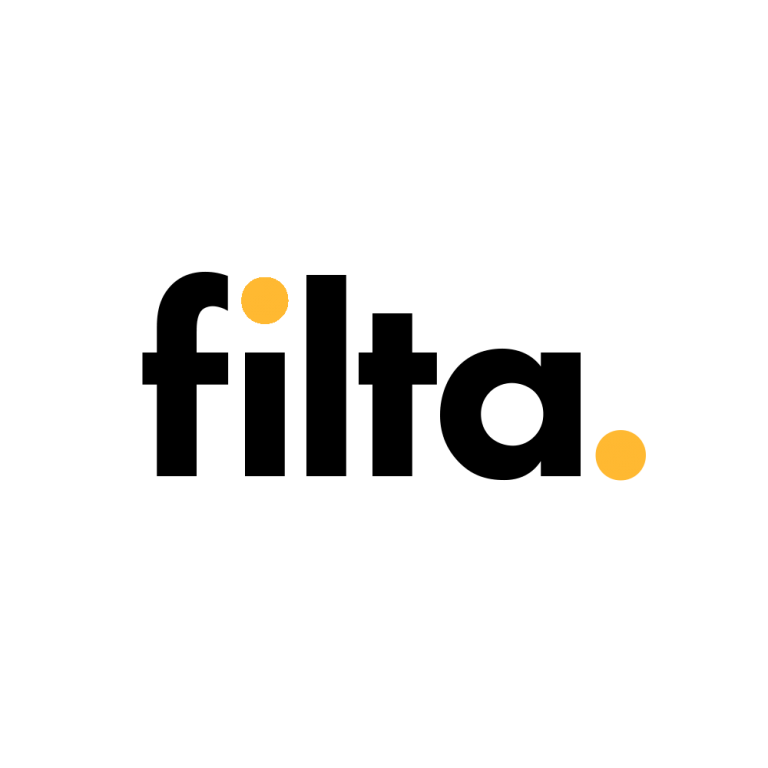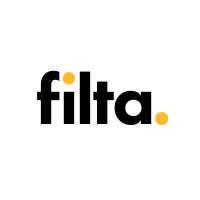 ---
---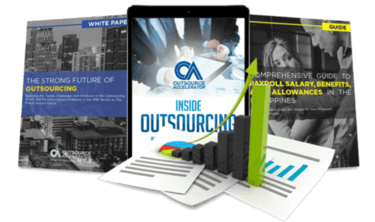 Outsource the right way, the first time
Get up to speed in outsourcing with this all-in-one tool kit
GET YOUR FREE TOOLKIT

PARTNER

PRO
About Filta.
Filta. are Digital & eCommerce Outsourced Staffing Specialists, with unique experience in helping build outsource teams that actually work.
We truly engage with the digital community, hosting the world's largest Shopify meetups (in the office in Ortigas, Manila and now VIRTUALLY with over 1,000 people) in the Philippines. With this, we're able to attract the best Developers, Marketers, Designers & eCommerce specialists to build a team that's uniquely yours.
With us, you'll receive guidance, experience & support to make your outsource & offshore journey a success.
With all our packages, the client and staff service remain the same:
You will have unlimited Filta onshore & outsource strategic support for you and your manila team – 365 days a year
Filta premium employee & employer engagement workshops & strategies tailored to your needs
Fully customized dashboard & monthly reviews to drive performance & help your team grow
Access to monthly attendance and staff morale reports
Access to training for staff upskilling
Your staff will receive benefits and perks such as monthly paid social club, birthday cake, Christmas Party and access to conferences and training
Filta. Basic 
As the name suggests, it's the entry point and developed for businesses who are working on a budget but want to have a level of compliance. With Filta Basic, we provide you and your employees with legally compliant employment, HR, payroll, health insurance, leave, and tenure – the rest such as IT, office, etc is provided by you and your employees. We find this package works well for organizations that have already got a team in the Philippines (either via Upwork or similar sites) and are looking to put a little more rigour and security into their employee engagements.
Filta.Flexi 
Our most popular package is Filta-Flexi.
As the name suggests, this is a more flexible arrangement where we provide your staff member with the legally compliant employment, HR, payroll, health insurance, leave and tenure you would get with Filta Basic, along with a company-provided laptop for added security as well as access to up any of our Filta or 50 partner offices throughout the Philippines for up to three days a week. We find this is a good middle point for clients who aren't looking for a full office solution but want to remove the variables and risk by providing staff locked down and protected PCs as well as office access should there be issues with the internet.
Filta.All-In 
With All-In, you get everything in Flexi as well as full-time access to one of our 50 world-class, commercial-grade facilities in the Philippines. With All-In, your team will be working within an environment of like-minded, creative people where they can share ideas, help each other and build community within an environment built for remote teams in this industry. With 100% power redundancy, 24/7 security, and provision of the internet from multiple ISPs, our environments are built for international business.
Filta.Custom
Finally, for businesses with an existing Philippines based team looking for more control and autonomy, we have Filta.Custom. As the name suggests, it's a fully customized solution depending on your needs. Businesses with over 10 staff tend to look at Custom as an option.
What Filta. offers its clients
We can offer you a variety of different services to cater for wherever you are in your business lifecycle.
Outsourcing
We can help you build a handpicked, dedicated team based in our unique Philippines outsourcing ecosystem built for your success.
Global Recruitment
If you are looking for people in your local area. We can help you source great talent in Australia, the UK, the US, Canada or anywhere else you need them
We find great talent in:
Development
Creative Design
Traditional Advertising & Marketing
Digital Marketing, Search & Social
Administration Support
How Filta. outshines the competition
We've created a unique outsourcing ecosystem where you and your staff can learn from our years of experience to create processes and systems that will help build a high-performance team that works in sync with your local team.
Within our Filta ecosystem, we ensure we can make our vision reality by providing:
1. A high level of strategic, tactical and operational support to you, your local team and your Philippines based team 365 days a year.
2. An environment where your staff will be surrounded by like-minded individuals (both technically and personally) and industry professionals where your people can grow.
3. A proven high-performance framework where there are processes in place to help you measure your team's performance at every step of your outsourcing journey.
4. The best of breed office infrastructure and technology, compliance, HR and payroll that is either ISO compliant or follows ISO guidelines
Filta. company structure
We are a uniquely accessible team, with half our team in Australia & half in the Philippines. This allows us to provide true end-to-end experience throughout your outsource staffing journey.
Our digital & professional experience is truly international, with our core team having lived & worked outside our home countries, making cross-cultural understanding a key strength.
Sample highlight service offering of Filta.
Our offering goes further to deliver a team that's not cheap, but good value.
Your unique journey with us includes cultural awareness training & support delivered to your onshore & offshore teams, regular staff reviews, career goal setting support, performance built dashboards, upskill training for your offshore team & morale-boosting perks built right in. And most importantly; in-person, onshore support when you need it most. It's this unique approach that delivers you an offshore team that actually works.
A few metrics about Filta.
Services offered by Filta.
Filta. news, podcast and articles
News
SMX Convention Centre (SM Supermalls) has partnered with Filta for our e-commerce and digital events…
News
Manila broke the world record for largest Shopify Meetup with 362 attendees in November 2019!…
This BPO doesn't have any news, podcast or articles yet.