---
---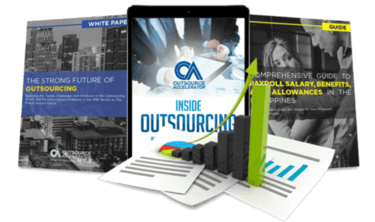 Outsource the right way, the first time
Get up to speed in outsourcing with this all-in-one tool kit
GET YOUR FREE TOOLKIT

PARTNER

PRO
UNVERIFIED
About Extramind Global Outsourcing Group, Inc.
"Established in 2003, Extramind Global Outsourcing Group Inc., is a finance and accounting outsourcing company located in the Philippines. It started off as a consulting firm for information technology and outsourcing IT services before fully integrating finance and accounting.
The services offered by Extramind Global Outsourcing Group Inc., to its clients are:
• Accounting and general bookkeeping
• Payroll
• Transaction processing
• Taxes
Extramind provides effective outsourcing solutions to its clients due to its vast field of expertise. The mission of Extramind is to deliver superior quality service for finance and accounting to entrepreneurs and business managers.
The core values that drives Extramind forward are:
• Excellence
• Fairness
• Humility
• Integrity
Extramind process or xMP is Extramind's way of providing constant quality service to all its clients. The company provides clients with Omega Financial Suite which is a web-based accounting system and Time and Expense Reporting system for its service-oriented clients.
Extratech, the technology partner for Extramind provides all technical support for its engagements, especially in the field of Information Technology. F. D. Leano and Company is the auditing partner for Extramind.
Latest technology coupled with extremely talented graduates of accountancy make up for the team of Extramind and the team is complemented by extremely experienced executives and managers.
"