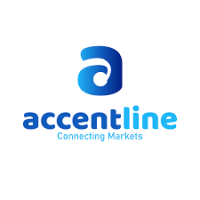 ---
---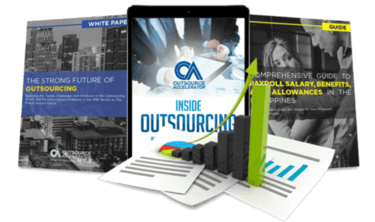 Outsource the right way, the first time
Get up to speed in outsourcing with this all-in-one tool kit
GET YOUR FREE TOOLKIT

PARTNER

PRO
About Accentline Inc.
Accentline started in 2015 as a preferable outsourcing alternative to SME companies in need of cost-effective measures. By 2016 we entered the lead generation business catering to various outbound services. We found our niche in the insurance industry and achieved100 seats in 2017. Despite the 2020 pandemic surging we were able to soldier on and keep our clients business operational. With only half a decades worth of experience we have managed to deliver over 300,000 quality leads.
Accentline Inc. office
Accentline Inc. is located at Mt. Carmel Building along Delgado Street in Iloilo City. Strategically located at the heart of the city, their nearest landmark is SM Delgado, which is located right across the building. The entire vicinity sits several BPO companies, malls, hotels, and government offices for the convenience of residents and business owners based in the city.
Accentline Inc. address
Mt. Carmel Building, Delgado St. Iloilo City, 5000, Philippines
What Accentline Inc. offers its clients
Quality. Our competitors cut costs to attract all clients, a short term strategy that lures yet fails to retain. Despite the hardship of losing clients to rock bottom centers, we refrained from sacrificing quality and opted to march on. That strategy would prove vital as it became a game-changer in growing our clients' business and solidifying our partnerships.
How Accentline Inc. outshines the competition
We care about our people. A statement often repeated by many in our industry, however this is where we stand out from the competition. In 2019, we opened the Philippine Call Center Credit Cooperative, a cooperative in the Philippines that caters to call center employees. This organization empowers members to be financially capable in order for them to provide for their families and secure a better future.
Accentline Inc. company structure
Corporation comprised of 5 Filipino businessmen. We started out as a sole proprietorship in 2015 and consolidated into a corporation by 2017.
Sample highlight service offering of Accentline Inc.
Smart Outsourcing. For only $7.00 per hour, you get a dedicated agent, managerial and technical support, high-speed internet, and VoIP technology. Work from the safety of your home when you outsource your worries to us.