How to hire a cloud staff in the Philippines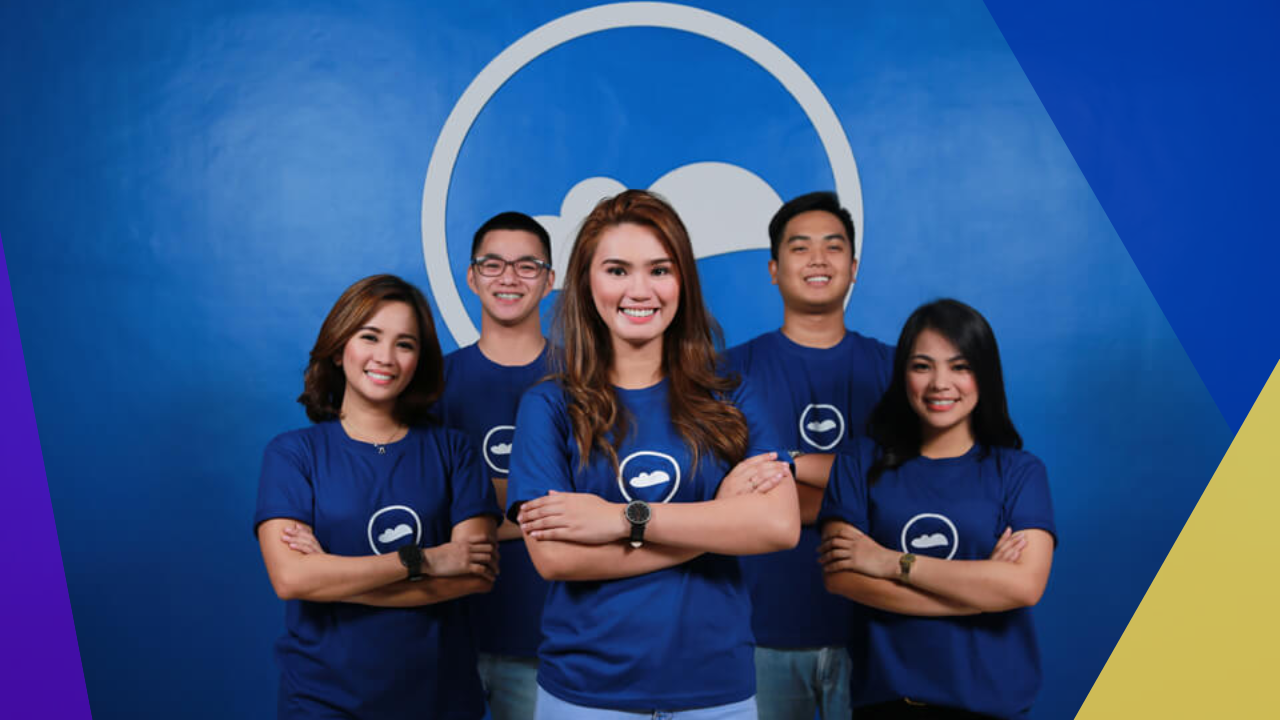 How to hire a cloud staff in the Philippines
The start of the new decade gives global organizations the opportunity to rethink their business strategies. One of the major trends that we see flourishing in the next few years is the push for geographical diversification. Companies are projected to diversify their investments and operations to ensure reduced risks and improved returns.
An efficient way for organizations to diversify their functions is to hire a cloud staff. Companies can add additional team members through the cloud, or completely build a whole team through cloud staffing. It is also an effortless way to leverage the professional and skilled remote workforce that may not be available in the company's home location.
What is a cloud staff?
Cloud staffing refers to turn-key offshore teams that allow businesses to hire dedicated professionals to work remotely at their preferred schedules. A cloud staff is an employee provided over the internet that works for a company while in a remote location.
Outsourcing locations boast a wide pool of professional cloud staff who can work seamlessly and efficiently for your company. Cloud staffing providers can provide cloud staves of different expertise. Whether you're looking for a bookkeeper, technical support agent, data analyst, copywriter, or virtual assistant, hiring through the cloud is the best option for your business.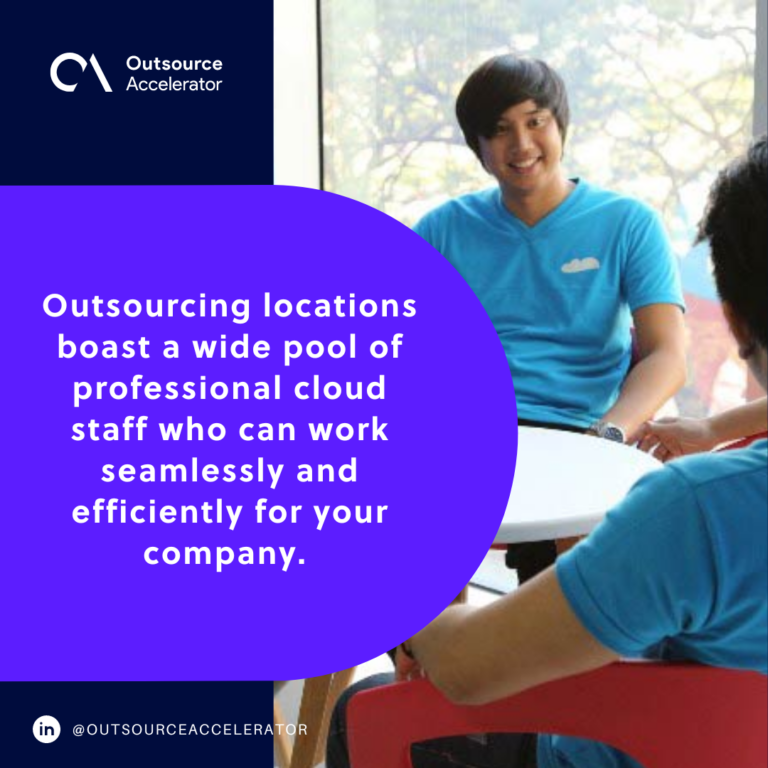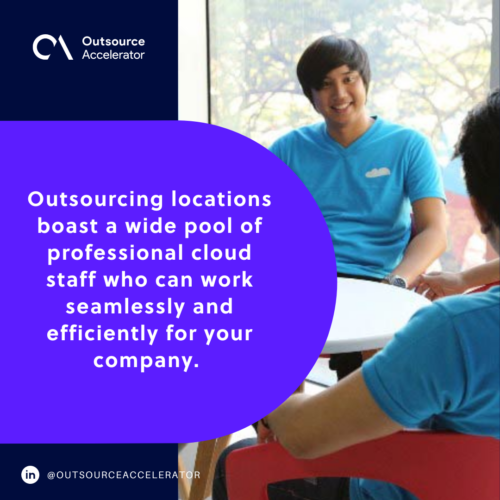 How to hire a cloud staff in the Philippines
The Philippines is one of the world's sought-after outsourcing destinations. However, it is also the home to Cloudstaff – the cloud staffing pioneer
Cloudstaff was established by Australian internet pioneer Lloyd Ernst in 2005. It is the leading cloud staffing provider for Western markets. Currently, the firm employs more than 2,500 staff and contractors across its locations around the world. While the firm's primary operations center is located in Clark, Philippines, it also has other offices in Australia (Brisbane, Melbourne, Perth); London, United Kingdom; Hong Kong; and other parts of the Philippines (Manila, Angeles City, Cebu).
To start hiring a cloud staff in the Philippines, it's best to get in touch with one of Cloudstaff's outsourcing specialists. Getting started, especially if it's your company's first time to outsource, can be nerve-wracking. However, Cloudstaff's account managers will make you feel at ease.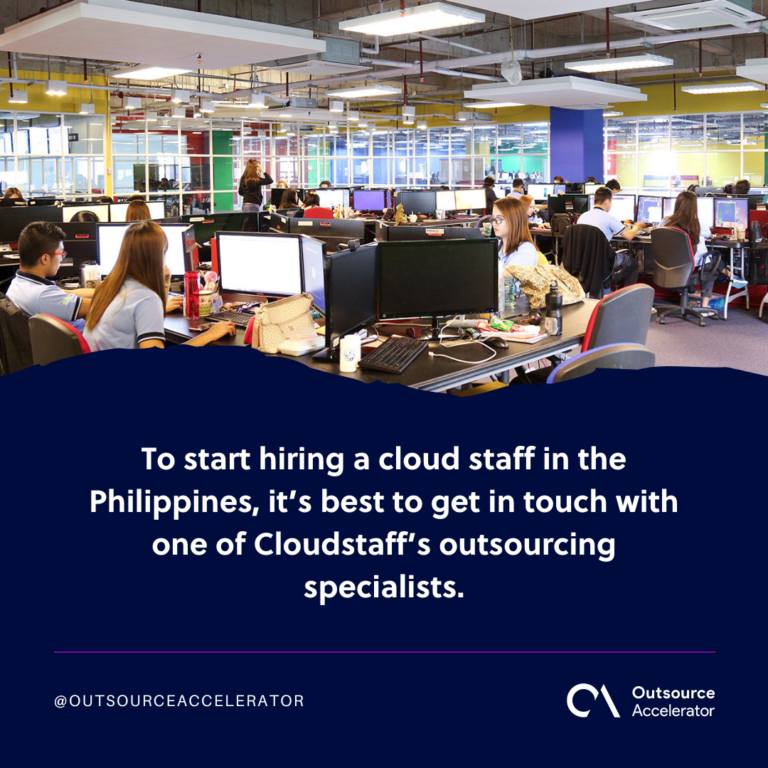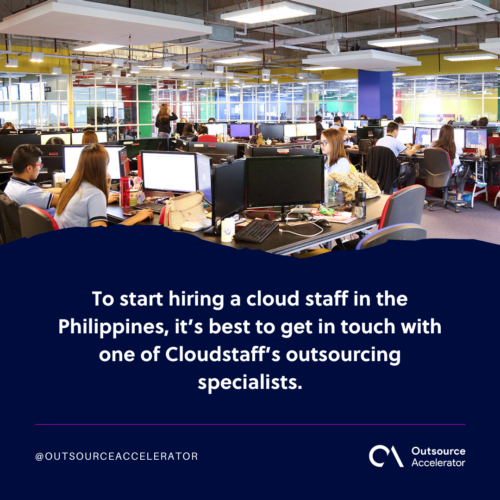 You'll first schedule a call and talk to Cloudstaff's account managers to discuss your targets and business needs. This way, they can better create customized cloud staffing solutions for your company. It is also a great opportunity for you to learn more about cloud staffing.
A simple team can take as little as seven days to build your dream team. However, it usually takes around 14 to 30 days from initial contact to team-ready.
Let Cloudstaff help you in building your dream team through cloud staffing. Visit their website today.