Michelle Bubke – Outsourcing as a solution for talent shortages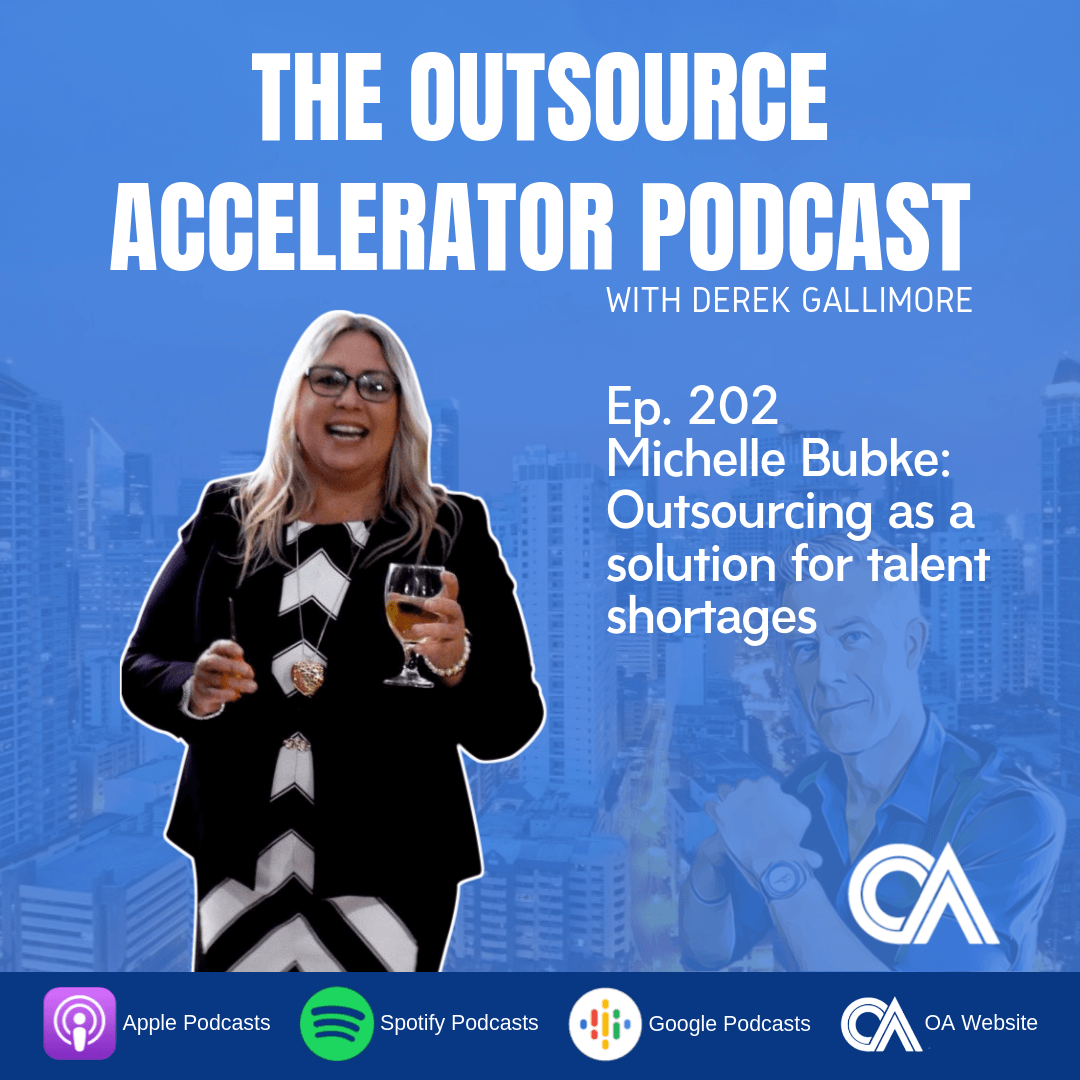 Ep 202 Michelle Bubke
Michelle Bubke
Second-time guest, Michelle Bubke, Chief Operating Officer of Offshoring Intelligence, to share best practices in small to medium outsourcing providers. Michelle has over 12 years of professional and corporate experience in the outsourcing industry. She found the talent pool in the Philippines as the answer to Australia's scarcity of human capital as more businesses are struggling to hire the right candidate or employee.
Offshore Intelligence
Offshore Intelligence is an offshore staffing solutions company built to deliver an efficient and scalable platform to give an exceptional customer experience. The company is owned, ran, and managed by Australians on the ground, in the Philippines.
References