Mark Shapiro – From New York law to Cebu outsourcing – EB Call Center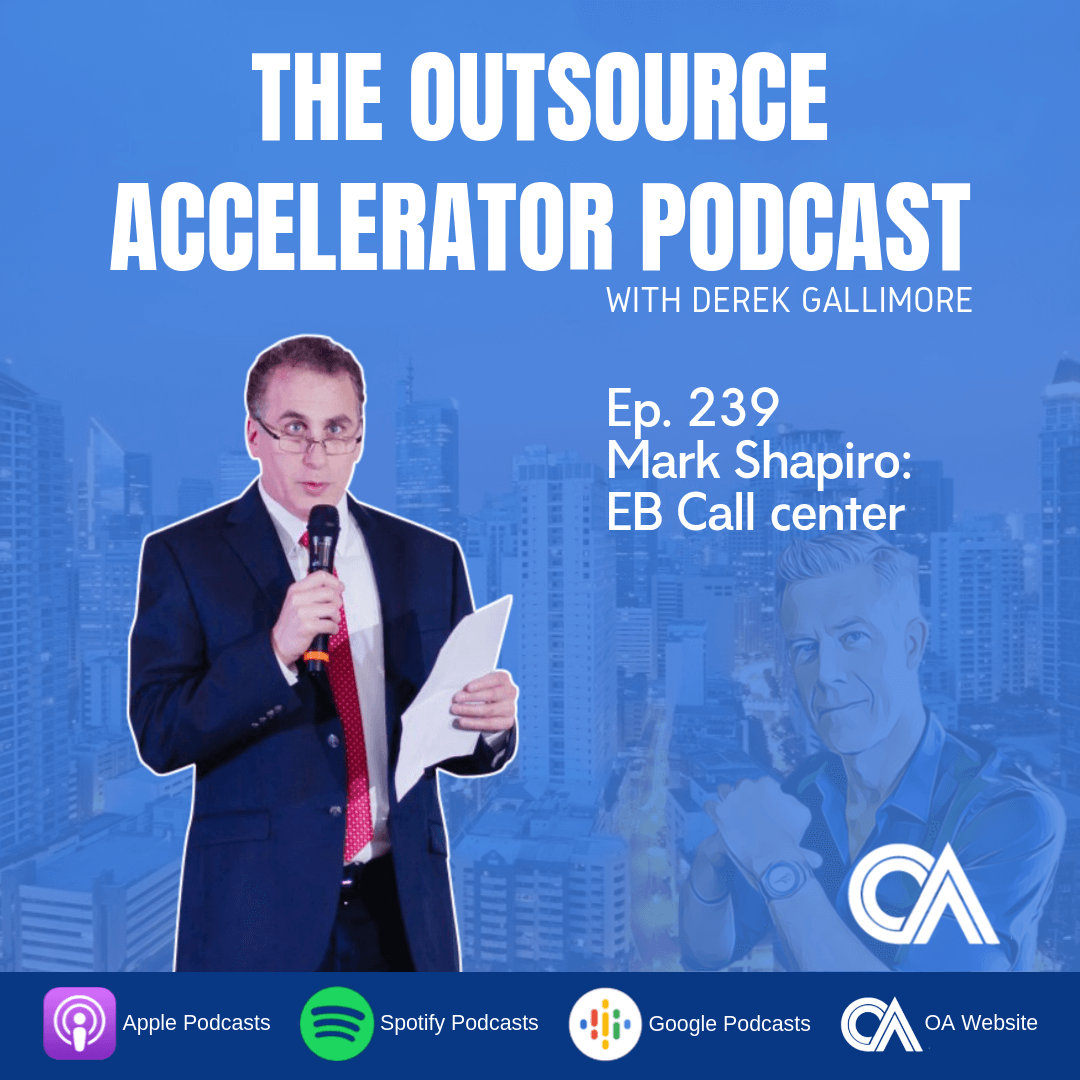 Ep 239 Mark Shapiro
Mark Shapiro
We are joined by Mark Shapiro, founder of Executive Boutique Call Center. Mark is an American from New York and started his professional career as a lawyer. He now has a substantial outsourcing service here in the Philippines with over 700 employees. So we get to hear about Mark's origin story and we hope you enjoy this episode.
Executive Boutique Call Center
Executive Boutique Call Center is an American and Australian-owned call center service and BPO provider located in Cebu IT Park office complex in the Philippines. Being HIPAA and PCI compliant, EB Call Center can manage back-office and non-strategic business processes at highly-competitive prices, thereby freeing internal resources for more critical tasks.
References