Jonathan De Luzuriaga – Spring Valley Tech and outsourcing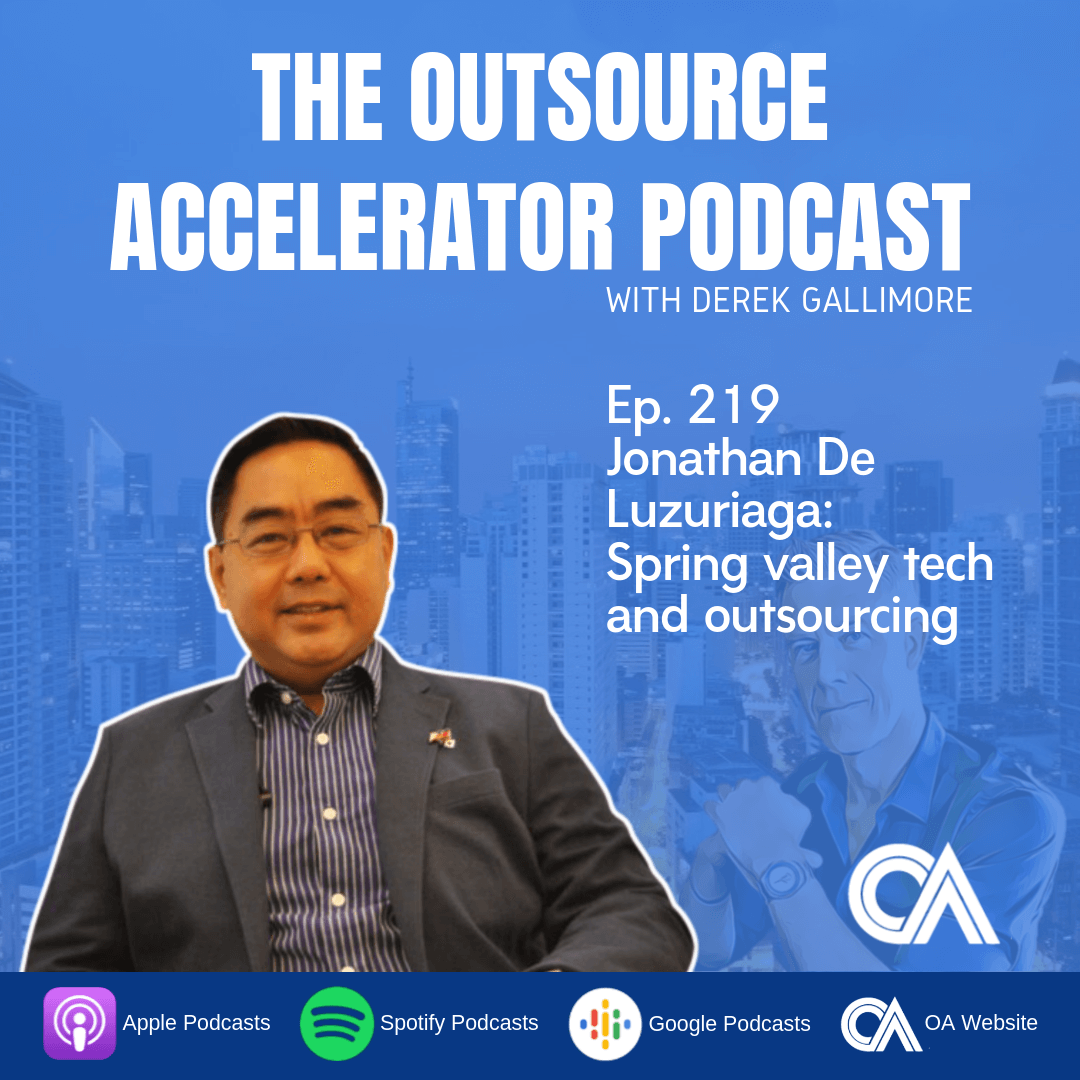 Ep 219 Jonathan De Luzuriaga
Jonathan De Luzuriaga
Today we interview Jonathan De Luzuriaga, the founder, and president of Spring Valley which is a center of innovation that is based in Roxas City and the Philippines answer to a Silicon Valley.
I'm honored to be invited to Spring Valley and interviewing him here.  His 30 years of experience shares a lot of insight into how the birth of Spring Valley Tech begin and outsourcing itself.
Spring Valley Tech
Spring Valley was created to address the need for a venue where innovation and technology are cultivated and nurtured in terms of talent development and intellectual property creation. Located in Roxas City, Philippines.
Reference: