Definition
What are penalty rates?
In employee wages, penalty rates are additional payments made on top of one's regular salary. 
They are designed to compensate you for work hours at inconvenient periods, such as on weekends, public holidays, overtime, night shifts, or early morning shifts.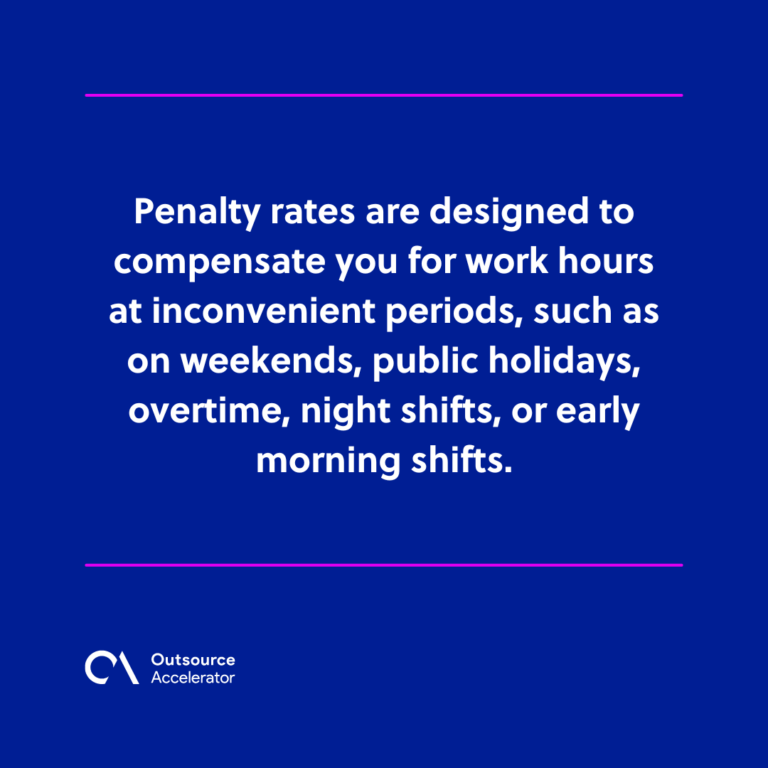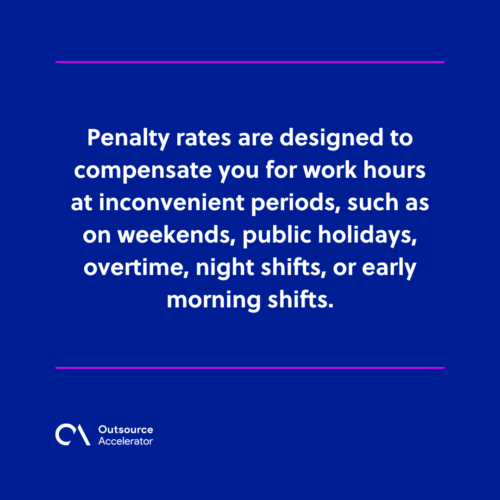 How to calculate penalty rates?
In most cases, penalty rates are determined as a percentage of your basic pay. Time and a half is a common phrase. This implies you're getting paid 150 percent of your typical salary.
The rates that apply to you are determined by the award or agreement that covers your area of business.
Do casual workers get penalty rates?
Casual workers, like part-time and full-time employees, are entitled to overtime compensation when they work on holidays, weekends, overtime, or outside of regular business hours.
Workplace arrangements affecting penalty rates
Penalty rates may be affected by certain employment arrangements. Annual rate pay, employment contracts, individual flexibility arrangements (IFAs), and a guarantee of annual earnings are examples.
Under any of these work arrangements, an employee must receive penalty rates equivalent to the total amount paid under their contract.
Other penalties and loadings in an appropriate award must be compensated for by the salaries in salary payments, employment contracts, IFAs, and annual earnings guarantees.