Definition
What is an overflow?
When call volume grows, and staff becomes overloaded, the calls that can't be accommodated beyond their capacity are what's called overflow. To be exact, these calls "flow" through a different system, another department, or in some cases, an entirely different contact center so that another agent can take them.
This ensures that every caller is connected to a customer support specialist and that service levels are maintained.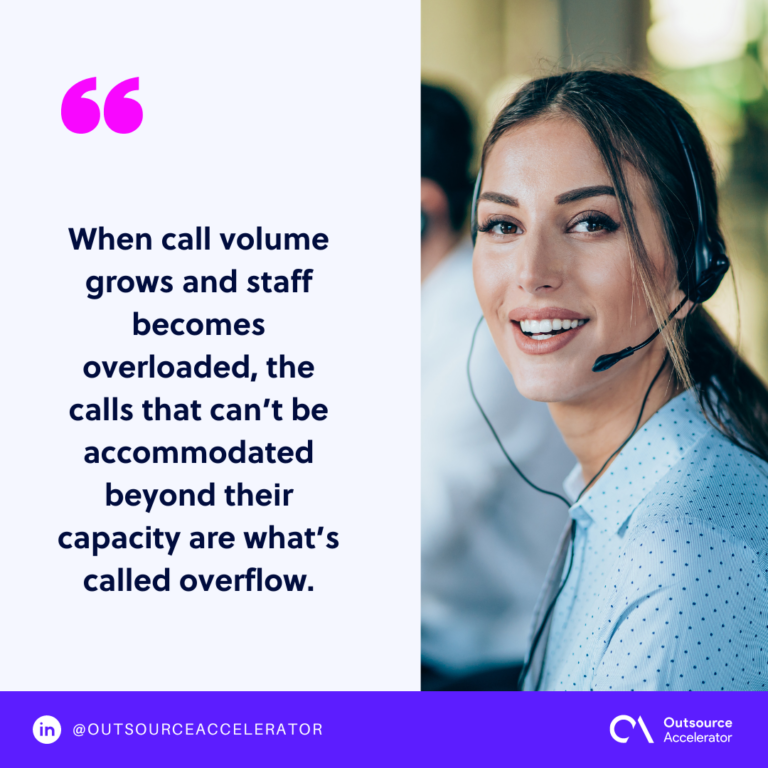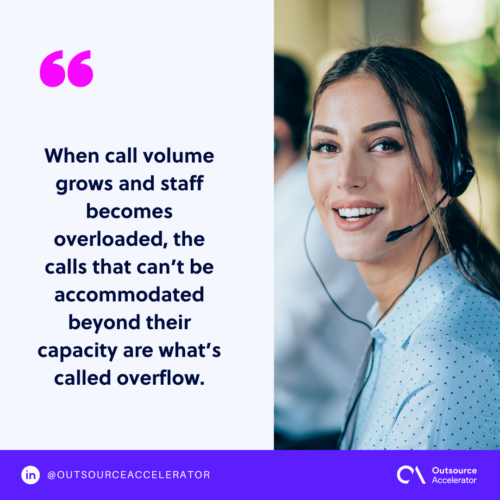 Should you outsource an overflow call center?
Hiring a full-time employee to answer more queries is not always cost-effective for a company. Outsourcing customer support, on the other hand, is a sustainable and cost-effective solution in these situations.
Customer service is no longer a traditional nine-to-five job. Technology has transformed it into a 24-hour business sector. 
Since most people cannot use the internet or don't have the time to sneak a phone call during working hours, 7:00 p.m. to 11:00 p.m. have become the internet rush hour. And this is usually the time when an overflow happens.
Using an after-hours answering service for overflow calls will let you capitalize on these rush-hour users, and an overflow call center can turn your out-of-office hours into productive ones.