Outbound dialing campaign
Definition
What is an outbound dialing campaign?
Outbound dialing refers to the process of dialing out to an external phone line. Meanwhile, an outbound dialing campaign (also outbound call campaign) is a telemarketing strategy that aims to generate leads or increase sales from existing customers.
An outbound dialing campaign is primarily performed to increase visibility, market a brand, or conduct research.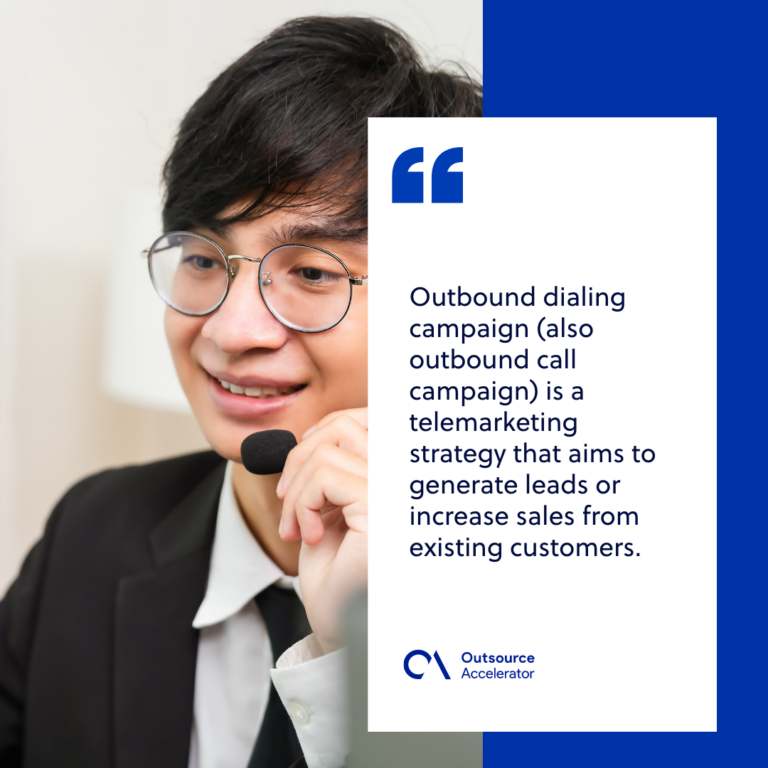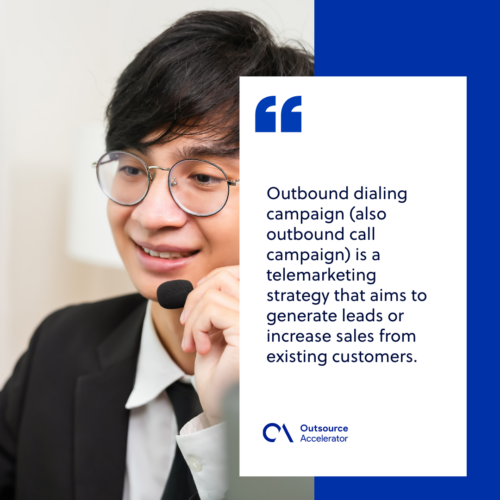 How does an outbound dialing campaign work?
In an outbound dialing campaign, the telemarketing or call center team starts with a list of potential consumers and a telephony system. Outbound agents usually work with an outbound dialer.
These outbound diallers are hardware or software-integrated devices that automate portions of call placement. These eliminate the need for agents to dial numbers individually and manually, which is highly time-consuming.
Once agents have initiated contact, depending on the campaign's goal, they may either promote a product/service, conduct a survey, or secure an appointment with the sales team, among others. 
Outbound dialing teams may coordinate directly with the sales team for successful leads.
Who needs an outbound dialing campaign?
Any company that needs to contact a significant number of clients or prospects regularly might profit from call center and automated outbound dialing solutions. 
Suppose you can develop an outbound call plan and tie it to a marketing objective or key performance indicator. In that case, outbound dialing is likely to be an effective tool to help you achieve those goals.
Benefits of outbound dialing campaign
Companies must consider a wide range of marketing and sales methods to keep up with rapidly evolving technologies and shorter client attention spans. 
An outbound dialing campaign can help a business obtain the following benefits:
Lead generation
Emails and promotional materials may be ignored and discarded by someone. Calling them and ensuring a good conversation may effectively get through to prospective customers.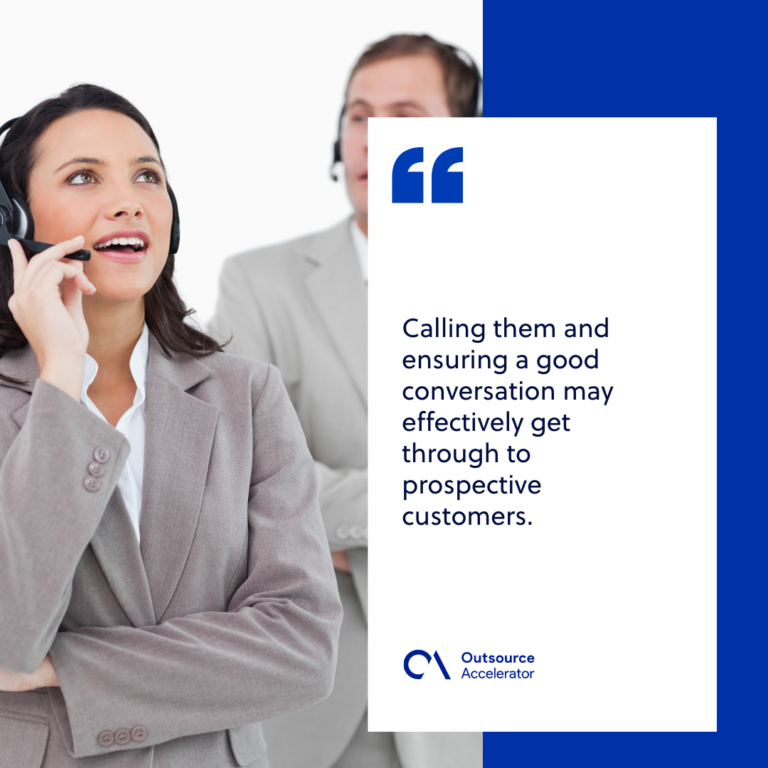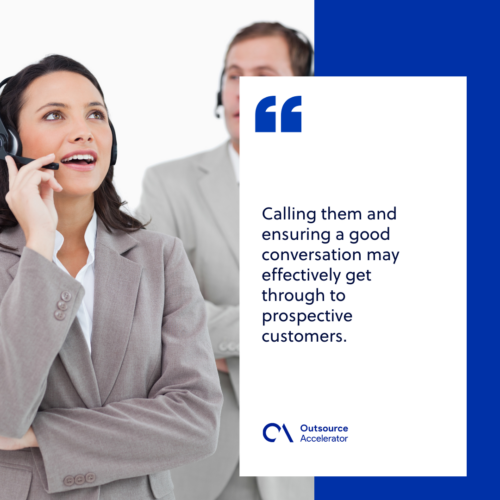 Improved customer satisfaction
Outbound marketing teams have several distinct advantages over digital marketing or lead generation tools: the human factor. 
While filling out a form or extracting data from surveys has quantifiable benefits, talking to a human representative is more successful when solving a customer's problems or addressing grievances.
Brand recognition
Outbound calling campaigns are excellent for brand awareness since you're bringing a human touch into the conversation, which improves message retention. You can supplement your calling practice with additional marketing strategies.
Better measurement and testing strategies 
Each part of the outbound calling process is monitored, measured, and tested regularly. For quality control purposes, everything from the script to the caller's tone and time spent on each is meticulously measured and recorded.
There are also CRM (customer relationship management) technologies that can aid in the direction of an outbound process and monitor the process's qualitative features.