Definition
What is an open ticket?
An open ticket refers to an active help desk request. Most of these requests come from omnichannel support outlets, such as a feedback form, a live chat request, or an incoming call.
Every request that comes through the help desk system is considered an active or open ticket as long as the issue hasn't been resolved yet. Available agents take on these requests until the matter is solved.
Open tickets can be resolved by the first agent, or they can be escalated to higher support tiers or subject matter experts (SMEs). The process is pretty straightforward for the former as the agent has all the information to close the request as efficiently as possible.
On the other hand, escalating an open ticket could mean three things: 
That the issue is too vast for the agent to handle.

They don't have enough information to go on.

The nature of the issue warrants an SME to step in.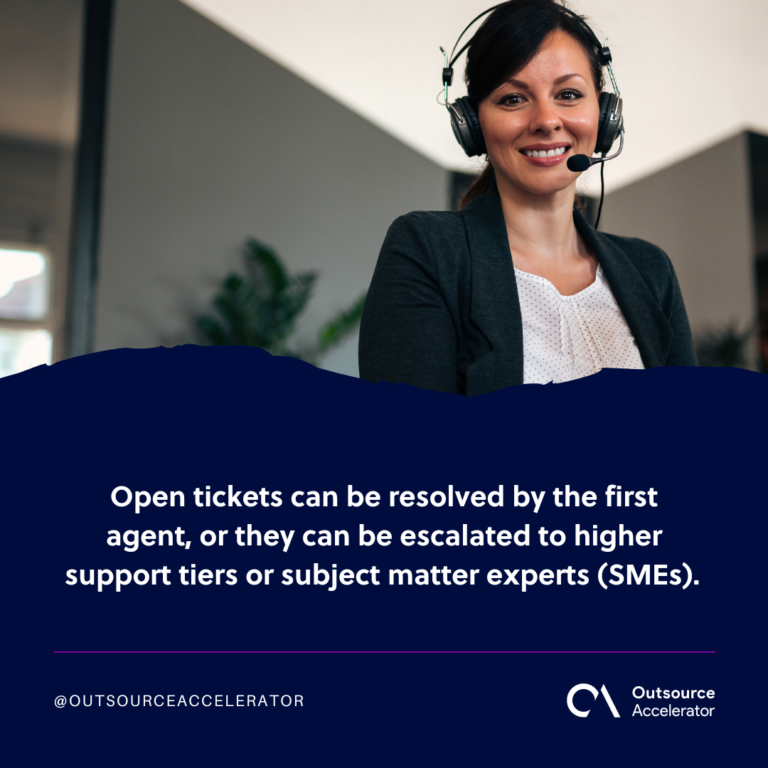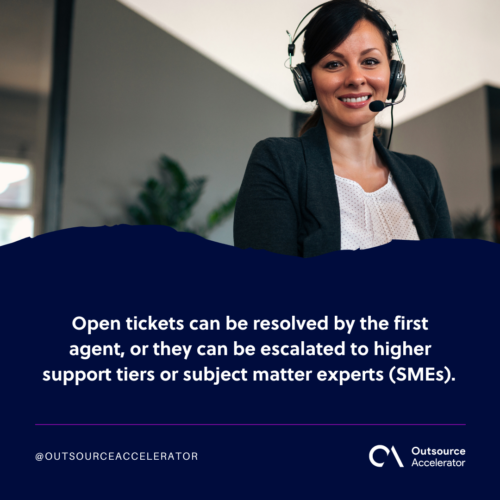 How do contact center agents deal with open tickets?
There are several ways that contact center agents can effectively deal with an open ticket. Omnichannel support outlets exist for this very reason. 
For call center companies that provide customer support, it might be a little different. Call centers, as the name suggests, only have the capacity to make and take calls. Their active tickets will always be 100% calls only.
Via phone call
Over-the-phone support is the preferred method of synchronous problem-solving. The concerned party would call a hotline, interact with an interactive voice response (IVR), and get connected to an available agent. 
Via email support
Reaching out to the support team through email is one of the most effective ways to communicate an issue, as email services allow you to attach files for reference.
From here, the agent receives an active ticket tagged as email correspondence. Attaching relevant files (e.g., specific error messages, prompts, transaction slips, etc.) will lead to an easier transaction and a faster response.
Via live chat
Live chatting can be beneficial for customers that can't get onto the phone. As soon as they get past the automated chatbot responses, a ticket opens.
Chat support agents then receive a request tagged as a live chat request.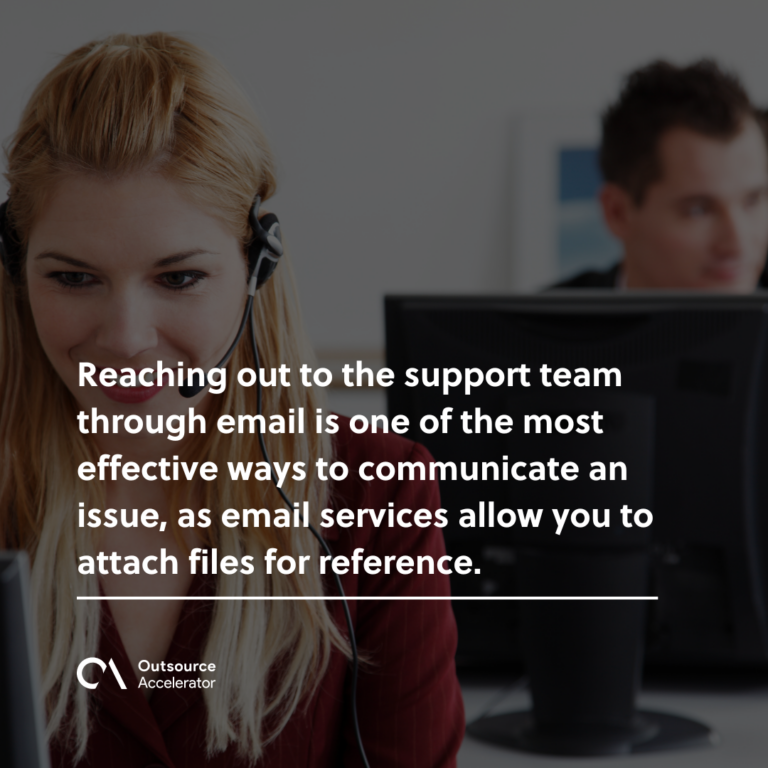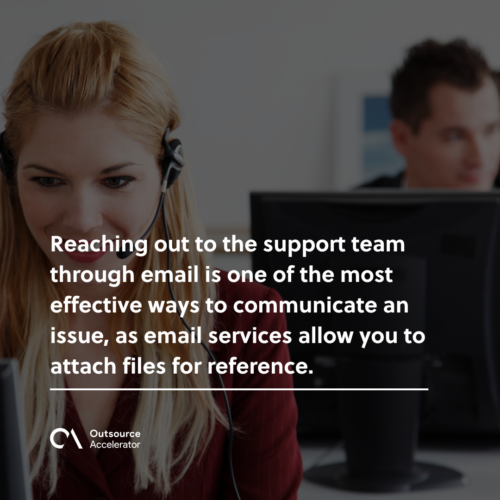 How customer care departments handle open tickets efficiently
Without a helpdesk system in place, customer support and care departments won't be able to resolve any issues, no matter how small. Customer-facing departments must always have next-generation technology that will allow them to provide the best service possible.
These departments handle active tickets efficiently by equipping their workforce with tools and user-friendly software and acquiring new talents if the demand calls for it. They certainly cannot cut costs if it means losing the quality of the services they provide.