Definition
What is a medical coder?
Also called a clinical coder, a medical coder is responsible for translating physician reports and patient files into usable medical codes. They input all data into electronic health records (EHR).
Their role is crucial particularly in data management, medical billing, and insurance claims. They ensure that all important data is coded correctly and consistently so that those who work with billing and insurance can accurately release claims and reimbursements.
Medical coders usually work out of public view in hospitals and clinics. In some cases, they work as independent or outsourced contractors provided by healthcare outsourcing companies.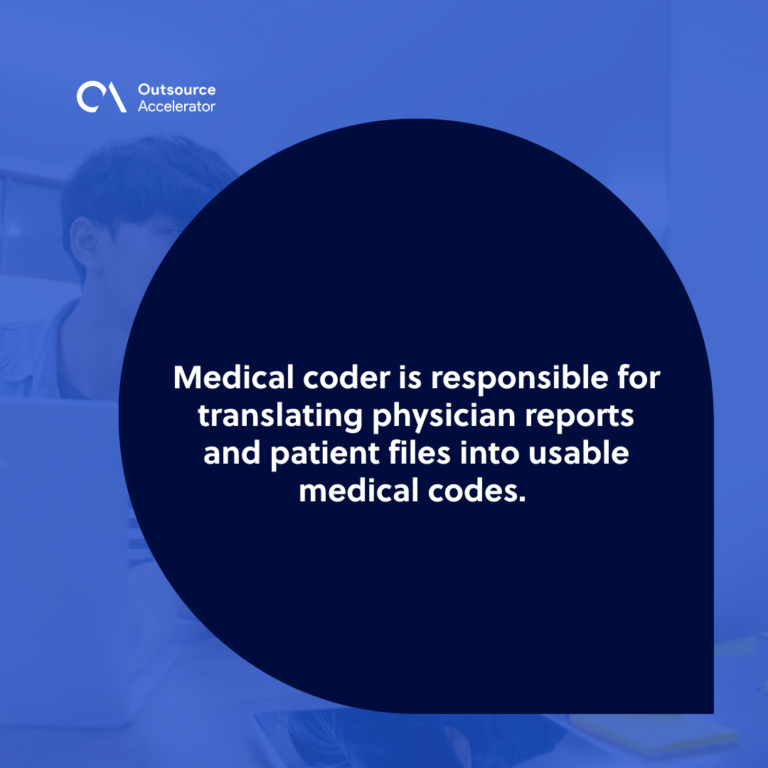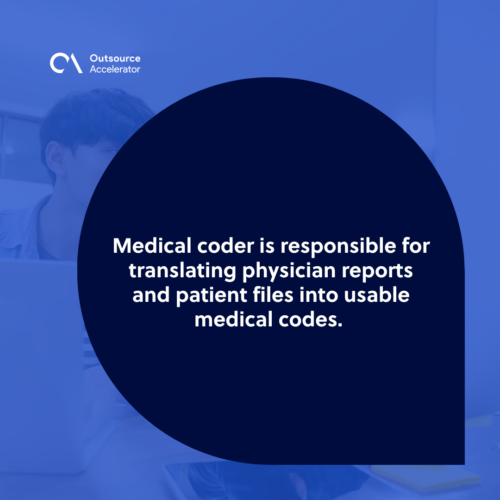 Qualities of a medical coder
A medical coder should have the following skills to ensure that they can perform successfully on the job:
Attention to detail
Being detail-oriented is an essential quality for a medical coder because they will be primarily responsible for assigning alphanumeric codes to various medical procedures, diagnoses, and medications. 
A detail-oriented coder can readily recognize minor changes between codes and will not mix them up, which will be extremely dangerous to the patient if it happens.
Organization skills
To manage all of the data from diverse sources, medical coders must have excellent organizational abilities. 
Rather than shuffle around, they should be able to offer medical records swiftly. Apart from arranging information for convenience, coders must occasionally retrieve and provide them to others.
Knowledge of medical terminologies
To effectively assign diagnostic and procedural codes to terminologies, coders must also understand anatomy and physiology, disease processes, pharmacology, the many classification systems, and more.
Computer literacy
Coding is impossible without a solid proficiency in computers. Medical coders should be able to traverse computerized databases, which are common in today's healthcare settings. To enter data and diagnosis codes, there is a variety of software tools a medical coder may encounter.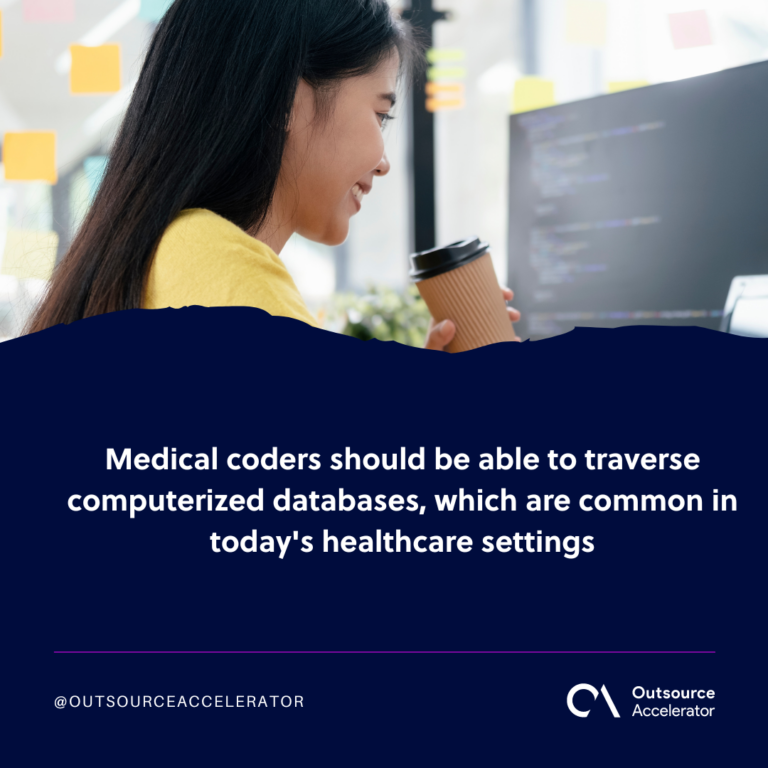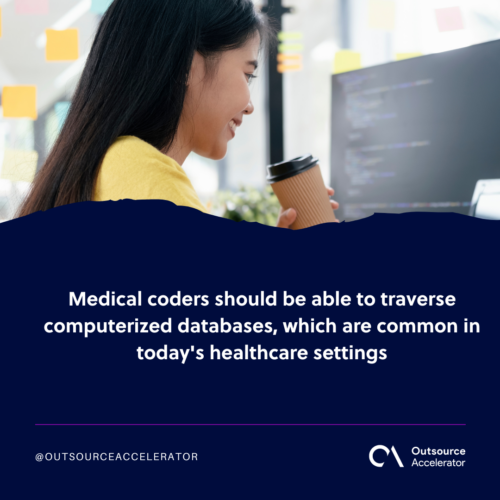 Good communication skills
Because medical coders rarely interact with other healthcare professionals face to face, they must have strong English communication and interpersonal skills. 
These are essential in coordinating effectively with doctors, nurses, surgeons, and other healthcare professionals and discussing patient records over the phone.
Ability to work independently
Medical coders should be able to assess and complete daily responsibilities on their own. Even though they may not receive much external feedback, they should regularly assess the quality and amount of their tasks.