Definition
What is the maximum wait time?
The maximum wait time is the most extended period a client has to wait to be connected to a call center agent. This can be configured through the call center's phone system and may vary per call center. 
It is important to reduce the maximum wait time for callers as this may also reflect in the poor performance of the team.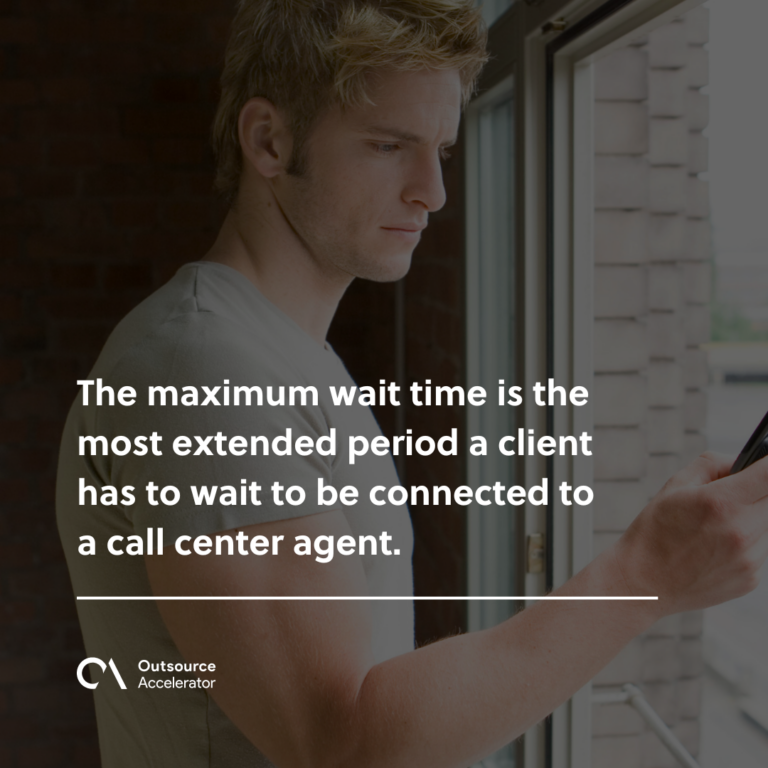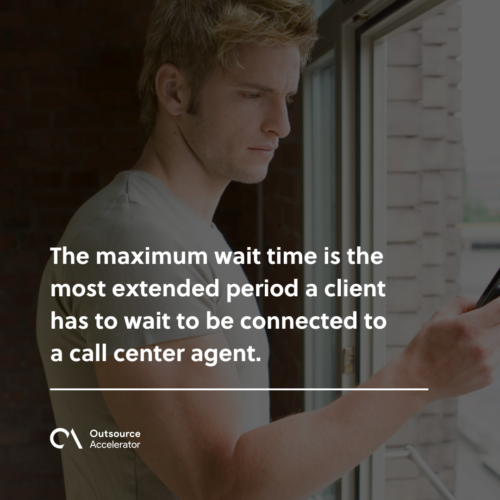 How can you manage maximum wait time?
A call center manager can use various methods to reduce the maximum wait time. Among these is the use of intelligent callback or automated callback technologies.
Further, callers can be directed to voicemail at a specific limit. Having procedures in place can also activate extra resources when wait times reach a certain threshold.
When is maximum wait time ignored?
When a call is transferred to an agent, the maximum queue wait time is disregarded.  When a transfer happens, the end-user is placed on hold and must wait until an agent answers the phone.
The call is routed to voicemail if the end-user transfers to a group and all agents in that group ignore the call.
Ways to improve your customers' call center experience
Here are some general tips to help companies reduce maximum wait time:
Optimize call queue
Negative customer experiences are frequently reported as a result of inefficient IVR or interactive voice response. The IVR may provide consumers with complex choice choices, route their calls to inappropriate locations, or misunderstand their responses. 
You should ensure that callers are routed to the appropriate department as fast as possible, the time spent waiting for live call center agents is minimized, and the frequency of call transfers is reduced.
Adjust your workforce management strategy
Agents that can handle calls efficiently are more equipped to resolve callers' concerns, resulting in greater first-call resolution and customer satisfaction rates. 
Further, you can encourage call center agents to monitor the number of calls in their queue and minimize call durations when queues exceed a particular level.
If you believe that your call center's quality management is outstanding, it may be time to employ new agents to expand your team.
Focus on providing better customer service
Minimizing average wait time is not the only factor in enhancing customer experience. Instead, concentrate on creating an outstanding customer experience. 
Give clear and complete answers to every question to avoid giving the impression that your agents are rushing through discussions.