Inbound Calls per Agent per Hour
Definition
What are inbound calls per agent per hour?
Inbound calls agent per hour term refers to the volume of inbound calls managed by a call center agent in an hour. It is a common concept in the call center services industry. It assists call center managers in deciding the number of executives needed to handle a process effectively, ensuring that no incoming call remains unanswered.
For inbound call centers to function efficiently and achieve the company's goals, they must have enough staff. The staffing process in inbound call centers entails developing a traffic model that considers the number of anticipated calls per hour and service level targets to decide how many staff members are required at various times of the day.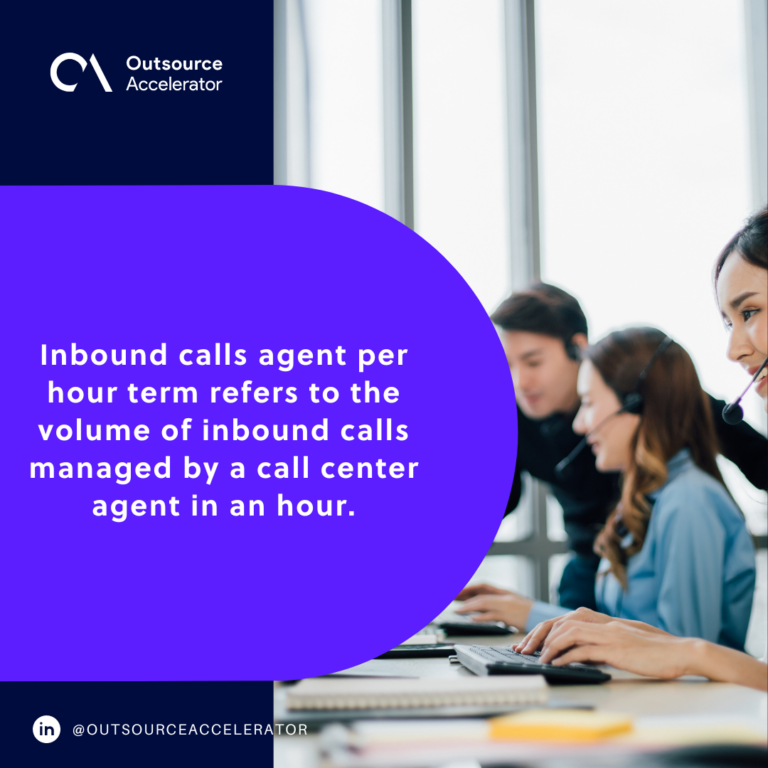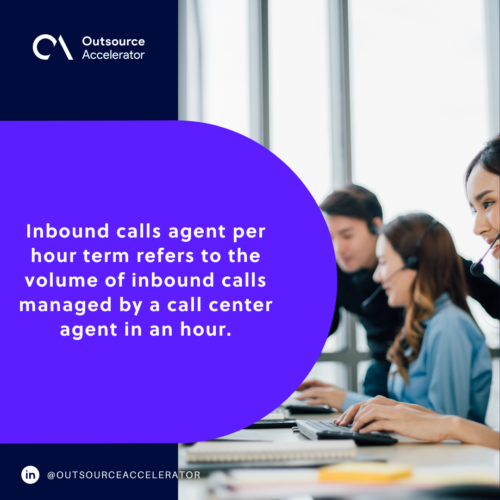 Best practices for inbound calls per agent per hour
As a measure, efficiency at a call center allows us to decide when the workers are recruited and whether their jobs produce a return. The effectiveness of call centers is linked with positive customer interactions, in particular. That is why the best experience for customers is not only focused on high-quality services but also early and efficient completion.
Offering agent autonomy is the secret to flexibility. The more your agents feel trusted and free to treat customers as they see fit, the more efficient they will be. It will assist you in streamlining the call center process, boosting morale, and increasing agent interaction.
Interruptions are a significant cause of lost production. Nevertheless, it would be best if you did not restrict your agents to take. A brief break will help reduce the agent's tension, which can directly affect productivity. The trick is to plan short breaks during the day and avoid idle breaks that waste time but do not reduce stress.