Definition
What are the calls per hour per agent?
The Calls Per Hour metric is used to assess efficiency outputs for call center frontline agents working various shifts with varying call volumes. 
Call center supervisors are continually searching for new ways to evaluate the efficiency of contact center agents. Historically, this was achieved by counting the number of calls an agent answered in a shift or per hour.
Calls per hour can cause people to rush through calls, compromising customer service, or worse, answer a call and hang up without saying something, pegging a call but not helping the customer at all. Productivity measurements should be closely considered for the behavior they should induce, and they should be combined with other efficiency and consumer satisfaction indicators.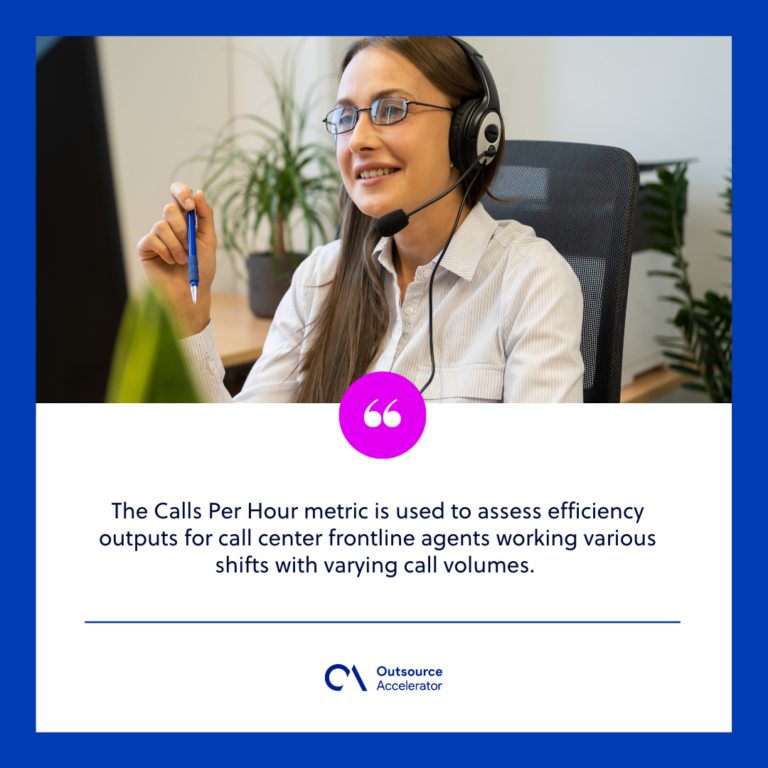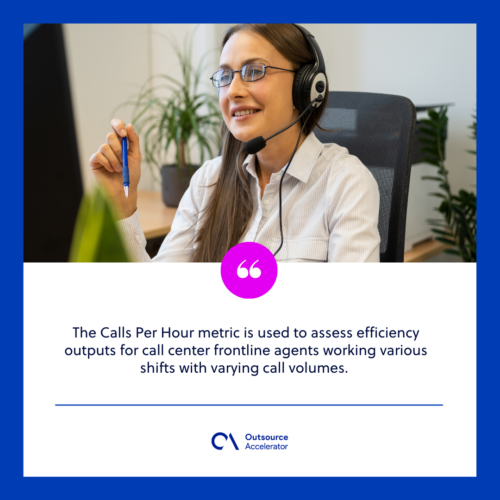 How to calculate calls per hour per agent 
To get the metric of calls per hour per agent, find the number of calls per hour per agent you would take the number of calls over a week and divide that by the number of hours worked. These statistics should be available in your automated call distribution (ACD) reports.
The call arrival rate, the types of calls, the expertise of the callers, the communication capacity of the callers, the consistency of the prediction and schedule, obedience to schedule (especially the others in the group,) and absenteeism are all variables that will impact the agent's calls per hour metric.