Calls Handled by Agent-Inbound
Definition
What are calls handled by agent-inbound?
Inbound call centers are usuCalls handled by agent-inbound receive incoming calls from clients.ally monitored by support teams since the calls are typically from current customers who have problems or concerns.
Calls handled by agent-inbound performs better when it offers consumers a single point of contact with all of their service inquiries. Inbound calls usually happen when a customer dial a single number to order products, make a payment, register a transaction, or obtain product details. They may also submit a support request or inquire about a product.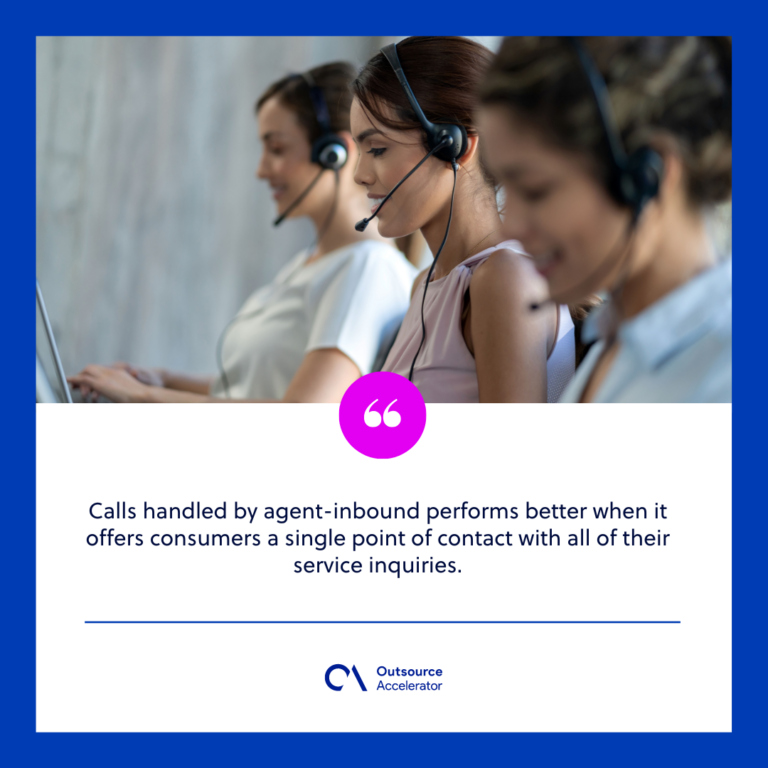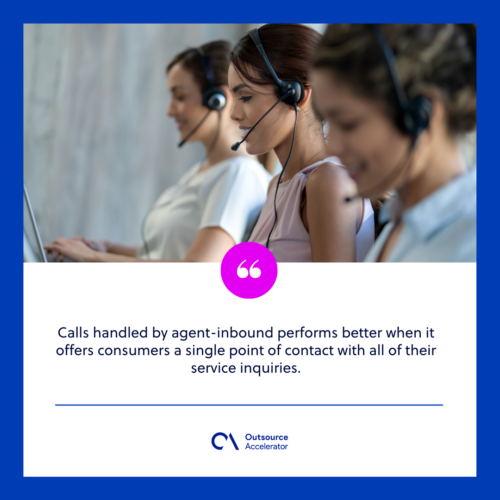 Importance of calls handled by agent-inbound?
To gain a competitive advantage over rivals who rely on self-service and automation, every company should adopt and implement an inbound call strategy. It not only improves the efficiency of your inbound marketing activities but also decreases average handle times and increases customer loyalty.
Here are some of the most popular services provided by calls handled by agent-inbound:
Product or technical assistance.

Inbound call center agents assist consumers with a variety of issues such as login changes, updating account records, and reacting to complaints.

Inquiries about upgrades and renewals.

Customers who want to extend their current subscription plan can contact premium service businesses such as subscription boxes or SaaS companies.

Order and payment collection.

Although online shopping is extremely common, many customers prefer to position their orders over the phone. Inbound call agents may assist customers in completing their orders over the phone.