Content Writing Virtual Assistant
Definition
What is a Content Writing Virtual Assistant?
A blogging or content writing virtual assistant is a highly skilled professional who is responsible for generating content as needed by his/her client.
Content Writing VAs work remotely, and are tasked with the following roles: Generating blog post ideas, writing blog posts and other website content (including Youtube scripts, if necessary), and updating and optimizing the website's content.
If you're looking to outsource this role, Booth and Partners is a trusted company that can provide highly-experienced content and SEO writers.
Content Writing Virtual Assistants are required to be knowledgeable in the field that they're writing about. Their goal is to boost brand awareness, website traffic, and to rank higher in the search engine ranking through their articles and posts.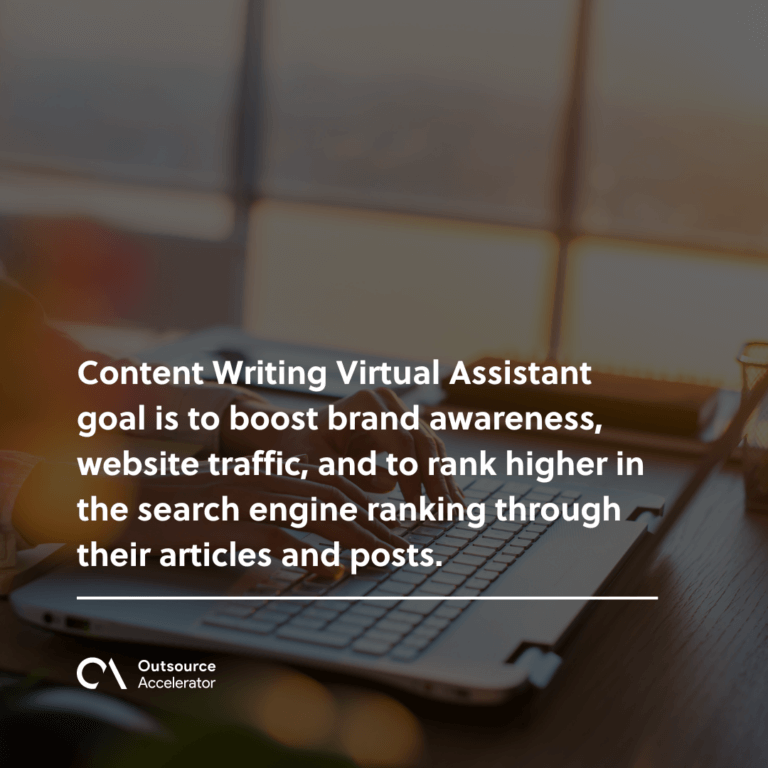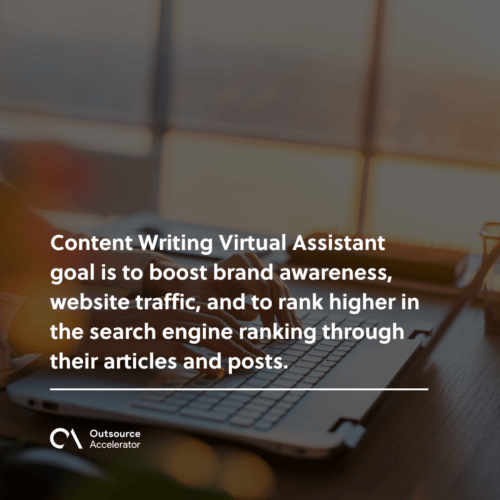 Skills that a Content Writing Virtual Assistant must possess
The blog posts published in a website can say a lot about the company's quality and brand, which is why they are very high standards when choosing their writing assistant.
Here are the skills that a Content Writing Virtual Assistant must possess in order to succeed:
Outstanding writing skills;

Knowledge in the company's field or sector;

A deep understanding of the company's market;

Familiarity with SEO;

Research skills.