Definition
What are calls handled by IVR?
Interactive voice response (IVR) is a form of telephony program that is typically used in call centers. IVR enables companies to communicate with callers through a set of digital menus, often allowing customers to self-serve for quicker resolution.
In the call center industry, IVR helps consumers communicate with a company's host system using a telephone keypad or speech recognition. It can provide pieces of information through the IVR dialogue. To further guide users on how to proceed, IVR systems will respond with pre-recorded or dynamically generated audio.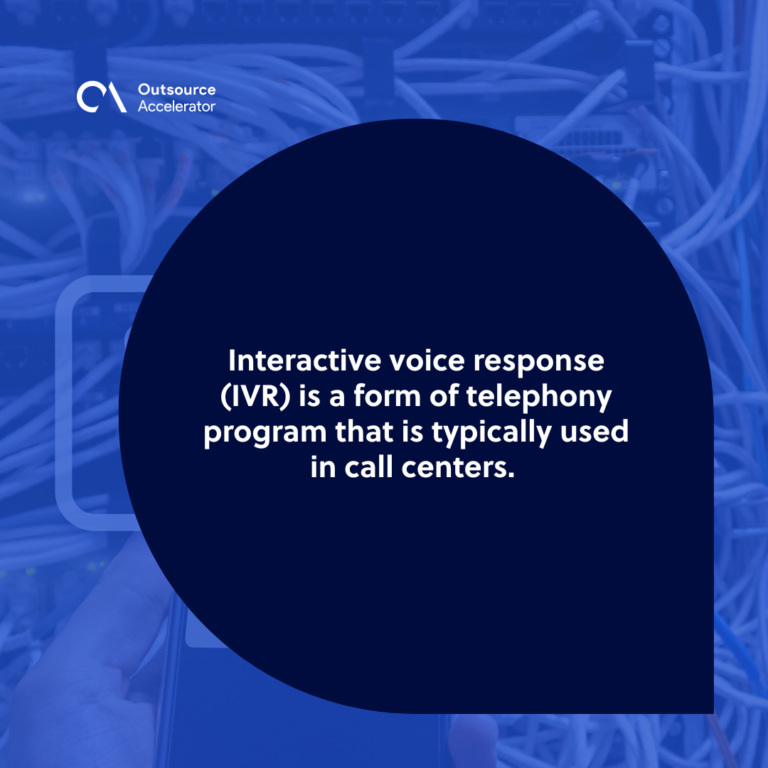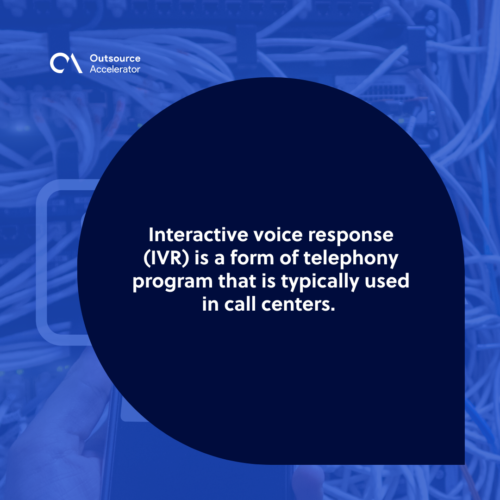 Importance of calls handled by IVR
Calls handled by IVR compile information on the customers' needs and direct calls to the most suitable agent; or agency based on the information they have. The use of IVR technology diminishes the possibility of making mistakes in the call transfer.
Further, IVR systems allow the consumers to solve their concerns and find the answers they need without communicating with an agent. Easily automated customer support.
An IVR machine can play a recorded greeting for the customer, announce the menu options, then connect the caller with the most qualified agent, move them to a queue, or encourage a self-service intervention, such as having an account balance or operating hours.