Definition
What are calls handled?
Calls handled or call handling is how companies handle inbound or outbound telephone calls. Calls handled include the number of calls answered by the agents. This number does not include the abandoned calls. Calls handled will require several procedures depending on whether you run a small squad or a fully operational call center. 
Call handled is the administration of two types of call handling services:
Outbound calls handled.

Services are calls made from your business to customers, suppliers, or other contacts.

Inbound call handling.

Services are calls made from your business to customers, suppliers, or other contacts.
Businesses generally use this methodology to evaluate revenue and customer service. A good customer service experience can mean the difference between positive and decidedly negative customer satisfaction. Calls handled can take a variety of forms. It varies depending on the organization's size, venue, customer base, operating hours, technical capabilities, and sales and support strategies.
Importance of calls handled
Call handled can instantly route calls to call center agents or your sales staff, provide callers with directory menus, or address commonly asked questions. Call handling-enabled systems to ensure that your customers never encounter a busy signal, resulting in a better customer experience without restricting your phone lines.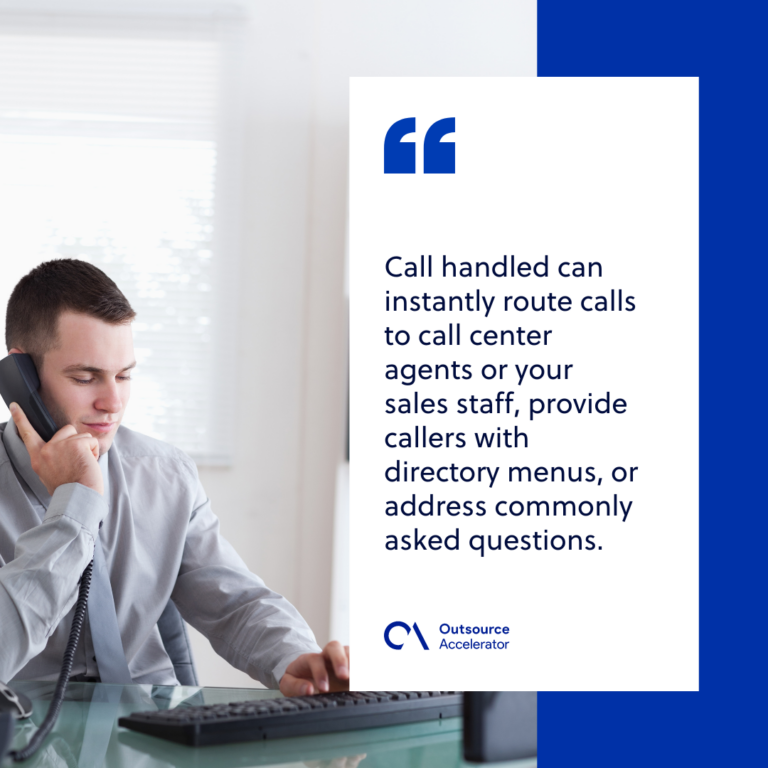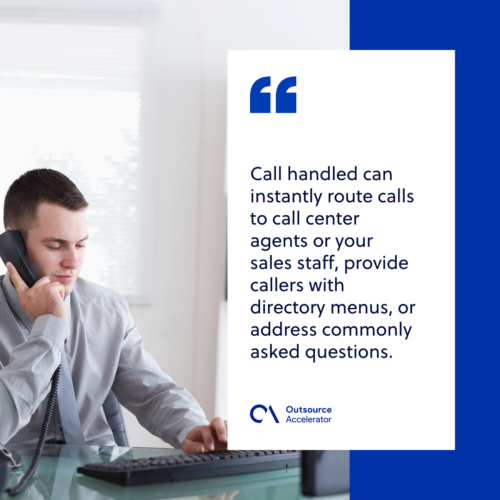 The call center professionals ensure that each caller hangs up satisfied and fulfilled. Nothing is more frustrating than missing a phone call from a client. The cost of a single missed call may be the loss of your best customer. Third-party service provider professionals respond rapidly to phone calls, reducing queuing and improving customer experience.